Ice Age's Simon Pegg Reveals The Things Only Adults Notice In Animated Films - Exclusive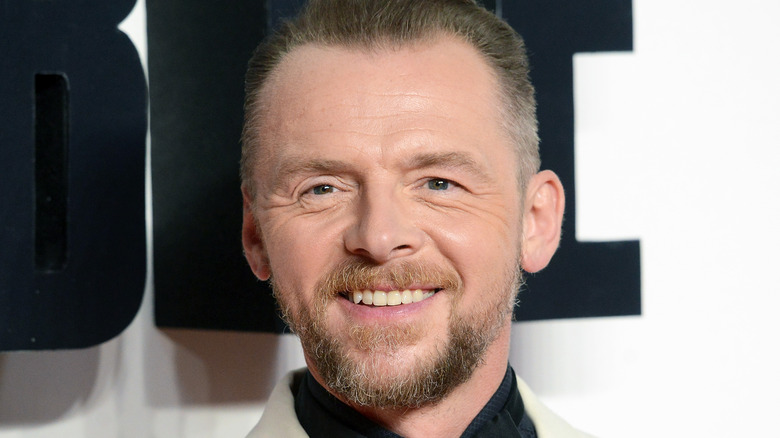 Dave J Hogan/Getty Images
Simon Pegg has been voicing one-eyed weasel Buck in the "Ice Age" franchise since 2009's "Dawn of the Dinosaurs" (per IMDb) — and now the character even has his own spin-off movie, "The Ice Age Adventures of Buck Wild," which is currently streaming exclusively on Disney+. It's a role the actor calls "enormous fun," especially since it lets him explore another facet of his career outside of more adult fare like "Shaun of the Dead," "Paul," and even the "Mission: Impossible" movies.
"Getting to play Buck is a reward," said Pegg during an exclusive interview with Looper. "As an actor, you hope to get to play interesting characters, and I find Buck to be one of the most pleasurable characters to play ... He's very high energy. He's lovable. Anytime I get to step into his little paws, I'd leap at the chance."
But beyond Buck being enjoyable to voice, Pegg finds that animated films allow him to do things as an actor that live action roles don't always give him the chance to do — such as singing opera in "Ice Age: Collision Course." And, during our interview, the English actor pointed out that there are aspects of animated flicks that still allow him to cleverly cater to adult audiences, too.
Simon Pegg gets in jokes for the adults that watch animated films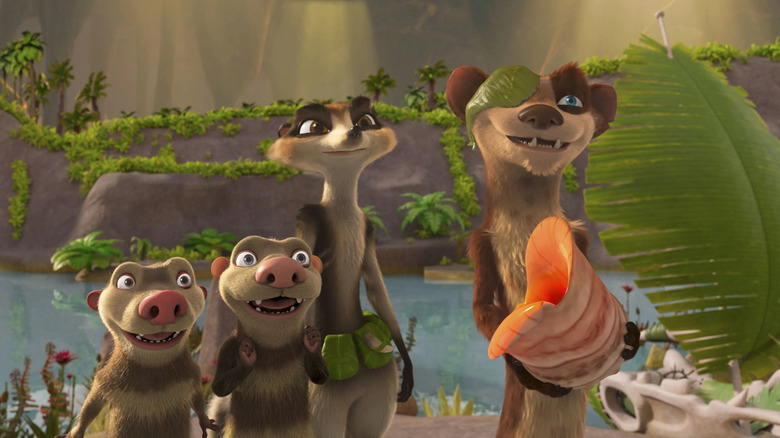 Disney Enterprises, Inc.
When it comes to animated movies like those in the "Ice Age" franchise, voiceover actor Simon Pegg is quick to point out the main difference between family-oriented films and his more adult fare movies. "Well, you can't rely on the tricks that you might use in a more grown-up film, [like] cursing or whatever, which is an easy laugh sometimes, particularly in comedy," he said during a recent interview with Looper.
It's a challenge he enjoys, plus it has allowed him to share his work with young daughter. "I always think 'Ice Age' is one of those films that is very much aimed at everybody," Pegg added. "I did 'Ice Age' in the first place because my wife was pregnant, and I wanted to do a film that my child could watch. As you say, I'd done a lot of grown-up films, but [my daughter] Tilly was born the same year the film ['Dawn of the Dinosaurs'] came out. So, she grew up with those movies, and it was my joy to be able to watch them with her."
As for adults, though, Pegg is proud to say that there are even jokes in "The Ice Age Adventures of Buck Wild" that they'll enjoy. "There are so many jokes in these films that kids just won't get, and not because they're lewd or adult, there's just stuff in there for the grown-ups, too," Pegg said, and added, "I think the best animations have that."
"The Ice Age Adventures of Buck Wild" is now streaming exclusively on Disney+.