The One Thing That Makes Simon Pegg's Ice Age Role So Special To Him - Exclusive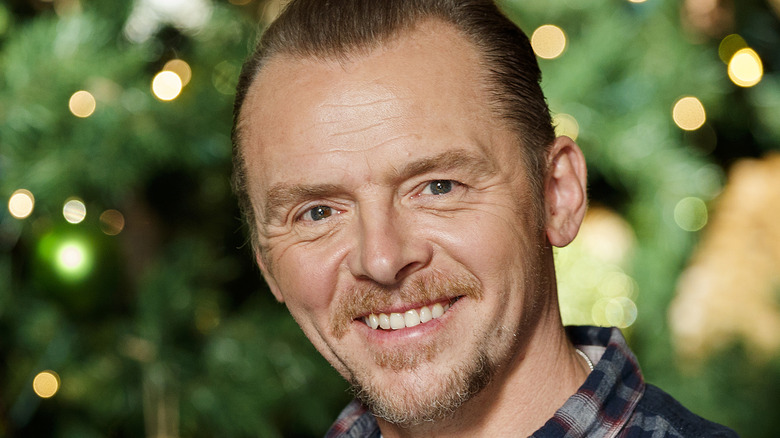 Andrew Chin/Getty Images
Simon Pegg built his career on intelligently crude comedies that include "Shaun of the Dead," "Hot Fuzz," and "Paul," but he's also been part of several action-packed film franchises, including "Star Wars," "Star Trek," and "Mission: Impossible." So, perhaps, it's surprising to be reminded that he's been starring in the family friendly "Ice Age" films as one-eyed weasel Buck since 2009's "Dawn of the Dinosaurs."
In fact, in 2022, he has gotten his very own spin-off movie, "The Ice Age Adventures of Buck Wild," which is now streaming exclusively on Disney+. In it, he helps the thrill-seeking possum brothers Crash and Eddie navigate the treacherous Lost World after having escaped the watchful eye of their older sister Ellie. It's a storyline Pegg calls "enormous fun."
Beyond saying it's "a hoot" to have played Buck for all these years, Pegg recently revealed to Looper during an exclusive interview the very personal reason why the "Ice Age" role is so special to him.
Watching the Ice Age films with his daughter brings Simon Pegg 'joy'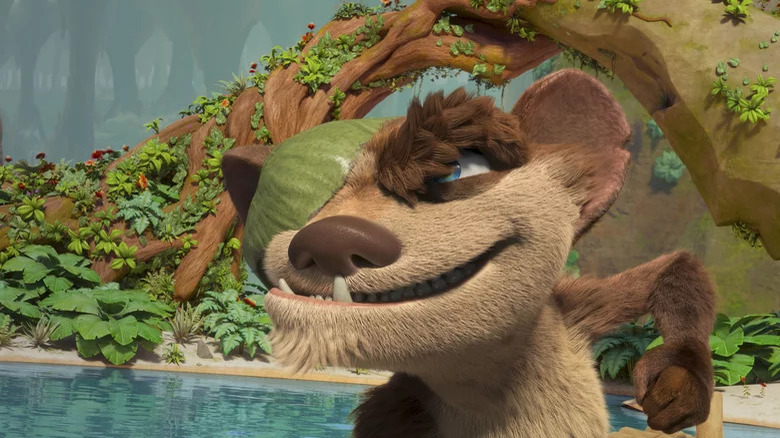 Disney Enterprises, Inc.
Unlike some of his more mature films, Pegg likes that fact that the "Ice Age" franchise is "aimed at everybody" — which is something that became more important to him when he had his first child.
"I did 'Ice Age' in the first place because my wife was pregnant and I wanted to do a film that my child could watch," says Pegg. "As you say, I'd done a lot of grown-up films, but Tilly was born the same year the [2009] film ['Dawn of the Dinosaurs'] came out. So, she grew up with those movies, and it was my joy to be able to watch them with her."
As for what an animated movie allows him to do as an actor that other onscreen roles don't, Pegg says, "Well, you can't rely on the tricks that you might use in a more grown-up film, cursing or whatever, which is an easy laugh sometimes, particularly in comedy ... But there are so many jokes in these ['Ice Age'] films that kids just won't get, and not because they're lewd or adult, there's just stuff in there for the grown-ups, too. I think the best animations have that."
"The Ice Age Adventures of Buck Wild" is now streaming exclusively on Disney+.