What Is The Song In Bud Light Next's Super Bowl 2022 Commercial?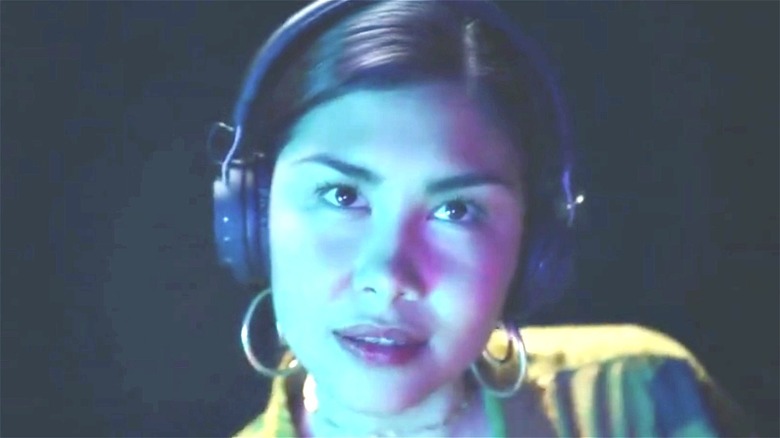 Bud Light
With Super Bowl LVI on the horizon, many game-day viewers are gearing up for the latest batch of buzzy commercials. While one could assume that most people will be tuning in to watch the Los Angeles Rams face off against the Cincinnati Bengals, Forbes explains that "50% of the Super Bowl audience tunes in just to watch the ads."
Unsurprisingly, many brands have already started to cash in on this unique phenomenon by releasing teasers for their upcoming Super Bowl commercials — including the emotionally-charged Kia Robo Dog spot. Bud Light is among those who released content early, advertising their latest product: Bud Light NEXT.
Their Super Bowl commercial highlights the zero-carb beer and follows a group of people escaping stifling scenarios. From a bad date at a diner to kicking back with friends, an office cubicle to a radio talk show, their journeys are soundtracked by an upbeat song about finding "some place where I can just be me."
Here's why that song sounds so familiar.
Bud Light Next channels Barbra Streisand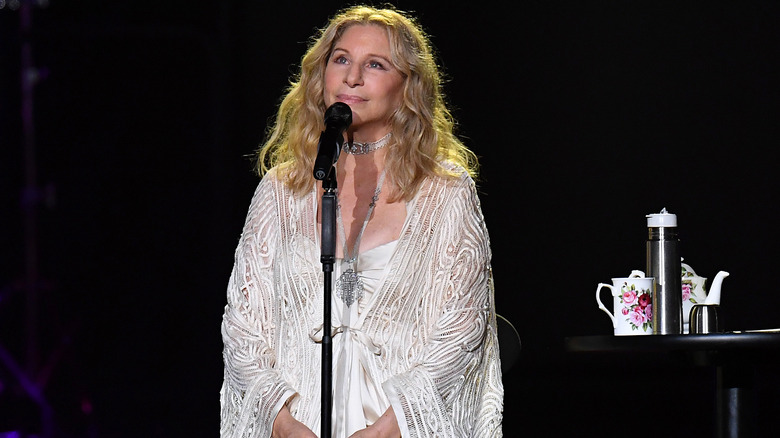 Kevin Mazur/Getty Images
Barbra Streisand is an actress, singer, EGOT winner, and all-around icon with countless accolades for her decade-spanning career. While her dedicated fanbase isn't exactly the beer-drinking, football-watching crowd, her 1963 song "Gotta Move" is featured in Bud Light Next's Super Bowl commercial. Like the ad, the song embodies the spirit of breaking the mold and moving on to bigger and better things.
"Gotta Move" comes from her cheekily named, certified Gold second album, "The Second Barbra Streisand Album." It was composed by Peter Matz specifically for Streisand and has been used in everything from her TV special "Color Me Barbra" to the classic queer comedy "To Wong Foo, Thanks for Everything! Julie Newmar."
Streisand is best known for her roles as Fanny Brice in the critically-acclaimed musical comedy "Funny Girl" and Esther Hoffman in the second remake of "A Star Is Born." Soon enough, she'll be known by Super Bowl LVI viewers who inevitably turn to the internet to figure out where they've heard her voice before.