What Is The Song In Kia's Robo Dog Super Bowl 2022 Commercial?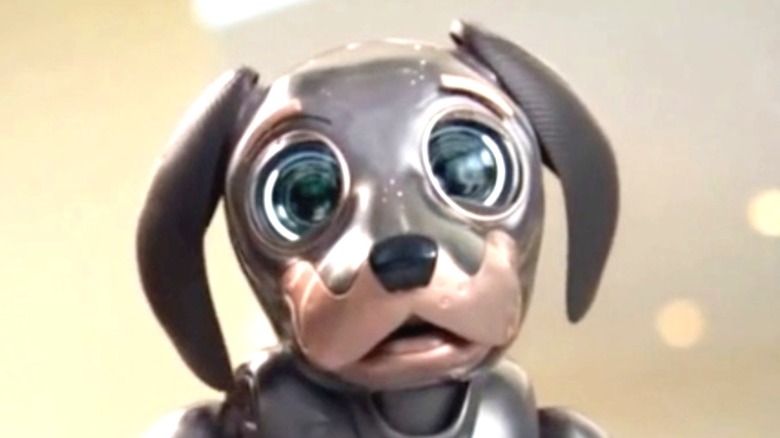 Kia
While the main draw of the Super Bowl is, of course, the big game, a report from Forbes explains that roughly half of the audience "tunes in just to watch the ads." Unsurprisingly, the hype for the 2022 Super Bowl commercials has already begun. Several brands have even released teasers for their game-day spots, including Kia.
In the 15-second snippet, the car company introduces a forlorn robotic dachshund on a display stand. Shoppers appear to overlook him, but his eyes suddenly light up as the ad cuts to a black screen that reads, "Get ready to fall for it."
The commercial is part of Kia's Accelerate the Good initiative, through which they've partnered with the Petfinder Foundation. The group advocates for animal shelters and helps place pets with their forever owners. Ben Purcell, the chief creative officer for Kia's media agency partner, explained that the teaser is setting up a bigger story. "This is the beginning of a much broader campaign which infuses a little bit of heart, a little bit of melodramatic humor and whole lot of purpose into a launch of a brand-new chapter for Kia," he said in a statement (via Adweek).
Much of the commercial's emotion comes from the nostalgic song that mentions the fleeting light in the dog's life. Here's why it sounds so familiar.
Kia's commercial features Bonnie Tyler's biggest hit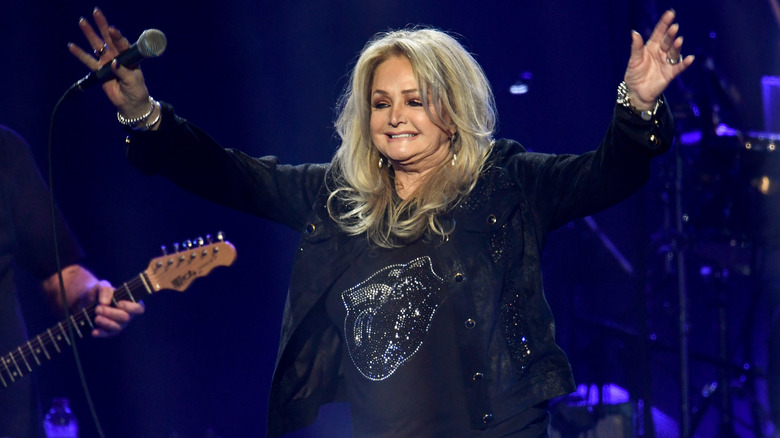 Gareth Cattermole/Getty Images
While Welsh singer Bonnie Tyler is known for hits like "Holding Out for a Hero," "It's a Heartache," and "Bitterblue," her most successful release by far is "Total Eclipse of the Heart." The 1983 song soundtracks Kia's upcoming Super Bowl LVI Robo Dog commercial and helps to drive home its emotional message.
"Total Eclipse of the Heart" has been featured in countless films, commercials, and advertisements, including renditions in "Old School," "Glee," and the stage adaptation of "Dance of the Vampires." The latter is fitting, as the gothic pop track has been described by writer Jim Steinman as "a vampire love song" (via Playbill). In fact, it was originally meant for the theatrical Meat Loaf until Tyler accepted it.
Tyler, who has consistently performed the smash hit since the '80s, still speaks highly of it. In an interview with Rock Cellar Magazine, she called it "an incredible song."
"I never get tired of singing it," she said. "Every time I sing it is like the first time. I never would've dreamed when it was released that it would sell six million copies (worldwide)."
"Total Eclipse of the Heart" has already become a hit with TikTok users, and its inclusion in a Super Bowl commercial is a testament to its lasting popularity.