The NCIS Season 1 Scene That Went Too Far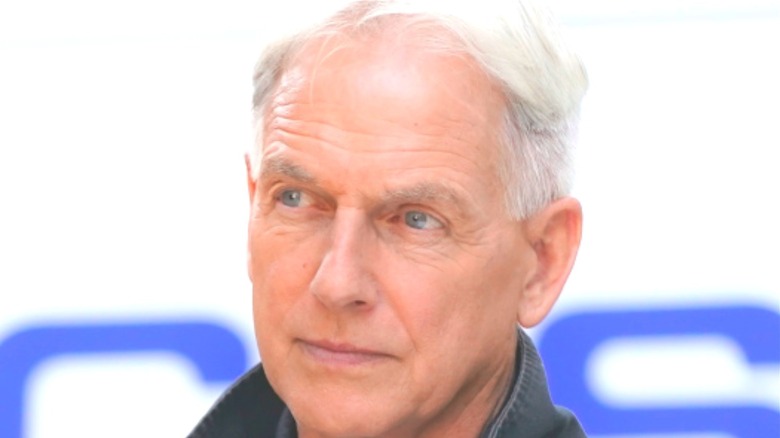 Sonja Flemming/CBS
After 19 seasons and over 400 episodes, "NCIS" has proven to be one of the top crime drama shows on television. Introduced to the world through the popular series "JAG" in 2003, "NCIS" centers around a team in the Naval Criminal Investigative Service as they uncover the truth behind homicides and other crimes and work to apprehend the person or persons responsible.
While each episode of the series usually has a different case to crack, aside from the occasional sequences that last several episodes, the show's characters and backstories develop over time, making it easy to become invested from the very beginning.
A few of the characters like Leroy Jethro Gibbs (Mark Harmon) and Timothy McGee (Sean Murray) have remained with "NCIS" for almost the entire run, and have therefore gone through almost every storyline and scene that the writers come up with. Even the not-so-great ones.
Back in Season 1, there's enough action and drama to get viewers hooked on the show. However, there are also a few scenes that might not be so great. One scene on "NCIS" Season 1 went too far for some viewers.
DiNozzo made some unfortunate comments in Season 1
Season 1, Episode 12, "My Other Left Foot," includes a sequence that might not be favorable today. While photographing a crime scene, Anthony DiNozzo (Michael Weatherly) and Caitlin "Kate" Todd (Sasha Alexander) begin discussing tattoos. DiNozzo remarks that a woman having tattoos means she's "up for anything." However, when Kate mentions that Abby Sciuto (Pauley Perrette), the "NCIS" forensic scientist has a tattoo, DiNozzo simply says "no comment."
Following DiNozzo's remark, Kate informs him that she herself has a tattoo leading to an episode filled with DiNozzo guessing what Kate's tattoo may be and where it may be. The scene may have been intended as light-hearted, but looking back, it comes across as judgemental and misogynistic of DiNozzo to assume what type of woman has a tattoo. It's especially not cool to make any implications about what a woman having a tattoo means. 
Thankfully, DiNozzo is given some tremendous character growth throughout his time on the show. While he remains the sarcastic one who enjoys poking fun at the other members of the team, he also becomes a strong leader whose admirable qualities shine more than his sometimes off-putting comments.