Why You Might See Spider-Verse Characters Crossover Into The MCU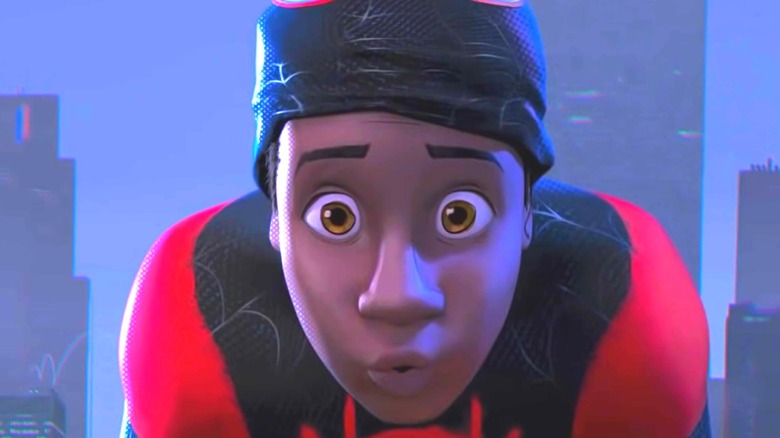 Sony Pictures Entertainment/YouTube
Many fans of Spider-Man agree that "Spider-Man: Into the Spider-Verse" is a strong contender for the best web-slinger movie of all time. Between the ambitiously fresh animation, the emotional storytelling, and a cast of instantly beloved characters led by Shameik Moore as Miles Morales, the movie was a smash hit with fans and critics alike. It even took home an Oscar for Best Animated Feature (via Variety). With the long-awaited sequel, "Spider-Man: Across the Spider-Verse (Part One)" now in production, fan hype is building regarding what we can expect for the future of the franchise.
Meanwhile, the world is still feeling the afterburn of the box office goliath that was "Spider-Man: No Way Home," the third film in the Marvel Cinematic Universe's live-action Spidey films in which Tom Holland stars as Peter Parker. The movie paved the way for a vast multiverse within the MCU first hinted at in the Disney+ shows "WandaVision" and "Loki."
Given that both the Spider-Verse and the MCU are now structured around a multiversal reality, with characters able to cross over from different continuities, it's only natural that people have been asking whether the two worlds might collide. And according to two of the producers from "Across the Spider-Verse," it might not be outside the realm of possibility.
Literally anything is possible in a multiverse, say Spider-Verse producers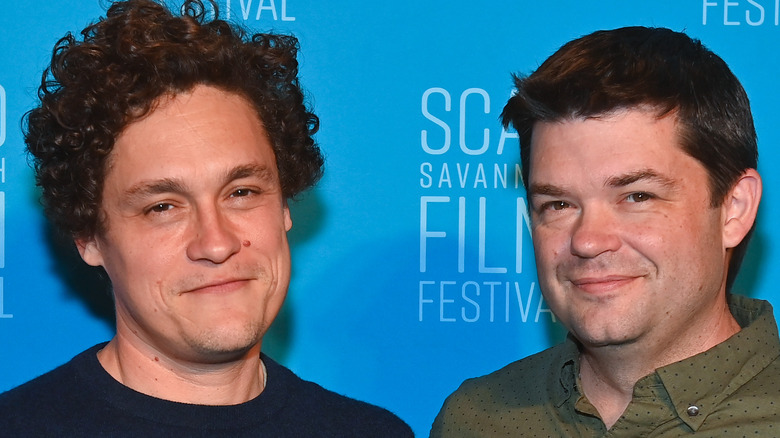 Paras Griffin/Getty Images
Speaking to the podcast "Happy Sad Confused," producers and writers Phil Lord and Christopher Miller were suspiciously dodgy when asked about the possibility of a multiverse crossover between the Spider-Verse and the MCU. Lord and Miller are two principal architects of both "Spider-Man: Into the Spider-Verse" and its upcoming sequel, so they likely have a great deal of decision-making power when it comes to the direction of the franchise.
When interviewer John Horowitz pointed out to the duo, "There are two different Spider-Man multiverse franchises going," Miller butted in to say, "Or are there?" soon clarifying, "The Multiverse is big and wide." Lord added, "And infinite," suggesting that maybe the two seemingly separate franchises are in fact multiple branches of the same multiverse.
"Why would you think a multiverse, in which many things are possible, that they're not related?" Miller asked, prompting Lord to quip, "Right. Everything's possible except for this one thing that everyone wants." While it's clear from their language that the pair are taking pains not to outright spoil plans for the future, it's crystal clear that fans shouldn't write off the idea that the animated Spider-Verse could be folded into the MCU one day.