The Most Heartbreaking Stokes Moment From CSI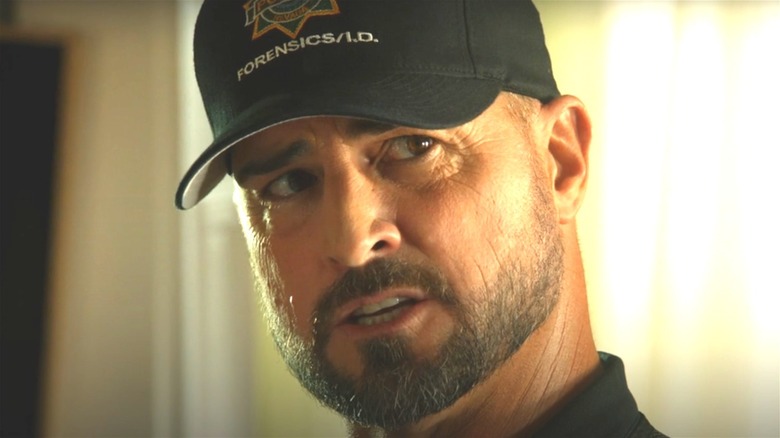 CBS/Hulu
Over the course of its 15 seasons on the air, "CSI: Crime Scene Investigation" managed to deliver plenty of memorable, thrilling, intense, and occasionally heartbreaking moments. Starring actors like George Eads, William Petersen, Marg Helgenberger, Jorja Fox, and Gary Dourdan, among others, the CBS series follows the lives of several forensic evidence experts as they investigate numerous, often horrifying criminal cases in Las Vegas. Like every long-running procedural TV show, "CSI" always stuck fairly close to its case-of-the-week format, and as a result, was often tasked with telling engaging, surprising, and emotional stories within the span of around 40 minutes.
Of course, some of the show's episodes not only ended up being more compelling than others but also allowed certain actors to showcase their talents in a way that the series' ensemble scope usually didn't allow for. That was certainly the case for George Eads' Nick Stokes, who appeared as one of the series' central cast members across all of its 15 seasons.
Taking that into account, it probably goes without saying that "CSI" found plenty of opportunities to really put Nick Stokes through the wringer. That said, here's the "CSI" episode that features Stokes' most heartbreaking moment.
Nick Stokes breaks down in Turn, Turn, Turn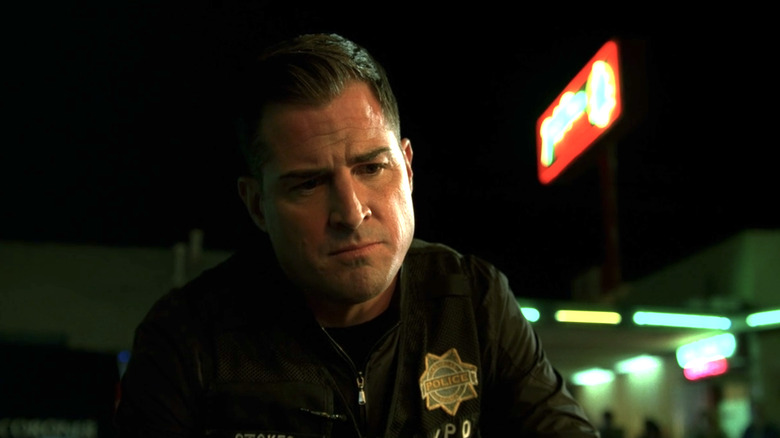 CBS/Hulu
It may not be the first episode to come to some "CSI" fans' minds, but it's actually one underrated Season 9 installment of the CBS show that delivers Nick Stokes' most heartbreaking moment. The episode in question is the sixteenth installment of "CSI" Season 9, titled "Turn, Turn, Turn," and is probably most notable for featuring Taylor Swift as its guest star (via IMDb).
The episode opens with Nick being called to a Las Vegas motel where he discovers the dead body of a young girl (played by Swift). Over the course of the episode, we learn that Nick knew the girl and actually shared several notable interactions with her in the year leading up to her death. As a result of their connection, even after the murder of Swift's character is solved, Nick is left wondering whether or not there's something he could have done to save her life.
The episode's heart-wrenching final minutes allow George Eads a chance to truly shine as Nick, and it's clear that "Turn, Turn, Turn" is an installment that stuck with "CSI" fans too. On Reddit, for instance, u/withwarmestregards called the episode one of the show's most memorable, writing, "I always like 'Turn, Turn, Turn' (s9, e16). Probably because it's an episode mainly focussed [sic] around Nick, and I always like him ... and because of the final scene, where we see Langston trying to comfort Nick. That whole scene is great, and makes me like Nick even more." In the same Reddit thread, u/dontbecute agreed with their fellow "CSI" fan, calling "Turn, Turn, Turn" a "really great episode" and admitting that they were "surprised [by] how great Taylor Swift was."