Lena Dunham Cast In American Horror Story Season 7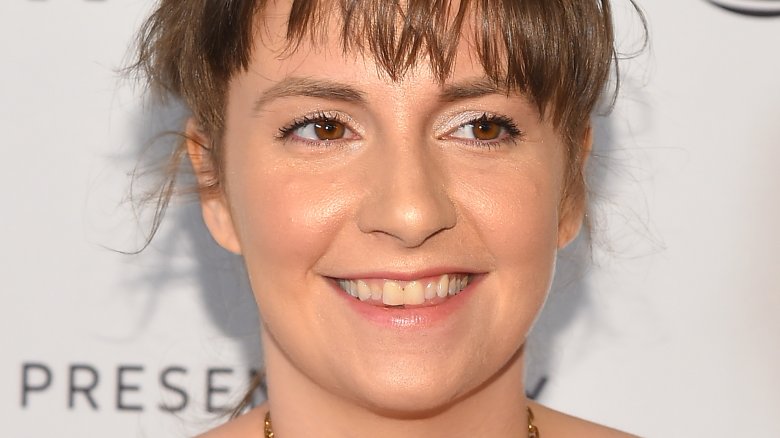 Getty Images
Girls actress Lena Dunham is joining American Horror Story for the forthcoming seventh season, series showrunner Ryan Murphy has confirmed. 
Murphy dropped the news on Twitter, writing, "Thrilled that my talented friend Lena Dunham is joining the American Horror Story family." He stated that he and Dunham had "always wanted to work together," and now they're doing just that. 
However, their collaboration will be short-lived. Dunham's representatives told The Hollywood Reporter that she'll appear in just one episode of American Horror Story next season.
This is yet another development in the AHS season 7 saga. Previously, Murphy revealed that the upcoming installment in the anthology series will center around the 2016 U.S. election, an event that will serve as an "allegory" for the season's episodes. According to the showrunner, the action begins on election night. "It's our jumping off point," Murphy explained. "[The season] is about the election we just went through and what happened on that night and the fallout of that night, which to many people, from all sides of the camps is a horror story. And you know, that show is always so fun when it's about the zeitgeist and what we're doing now."
At one point, audiences were under the impression that Donald Trump and Hillary Clinton would be actual characters in season 7, since Murphy hinted at that possibility. However, Murphy clarified and told E! Online that AHS fans will see real election footage instead. "The first 10 minutes of the season, this season, takes place in a very eerie macabre way on election night and there's something terrible that happens in the lives of our characters on election night as they're watching it all go down," Murphy said. 
Murphy then spoke with THR about the season stating that he's "interested in doing... not just the obvious, single-minded point of view but rather express all sides of that equation [because] what needs to happen in our country now is for people to listen to each other—we may not always agree with each other and we may be horrified by what the other side is doing but we have to move toward understanding." 
Dunham will join AHS regulars Sarah Paulson and Evan Peters, along with Colton Haynes (Teen Wolf), Leslie Grossman (Popular), Billy Eichner (Billy on the Streets), and Billie Lourd (Scream Queens) for the upcoming season. Additionally, Cheyenne Jackson and Adina Porter from American Horror Story: Roanoke are also returning. 
Murphy previously announced that the new season's title will be revealed next week. "Official American Horror Story season 7 title will be revealed Thursday, July 20. And suddenly... it will all make sense," he wrote.
As we wait for American Horror Story to return to our television screens, take a look at the show's characters who look completely different in real life.