The Only Jackass Movie With A Rotten Score On Rotten Tomatoes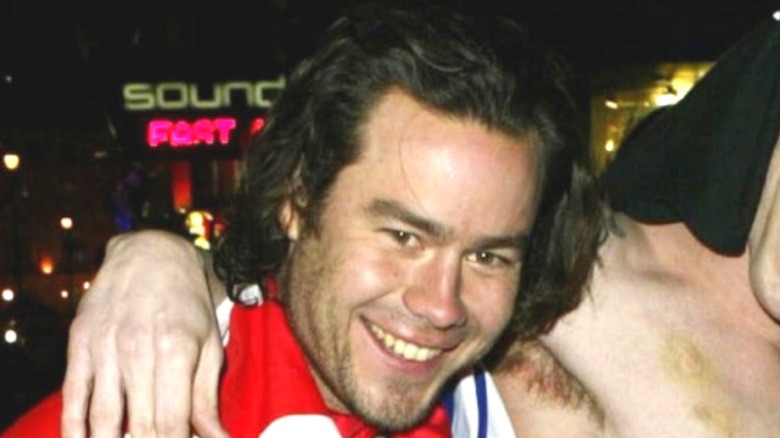 Gareth Davies/Getty
Few films have delivered cinematic splendor like the "Jackass" movies. The works of Scorsese and Kurosawa pale in comparison to seeing Johnny Knoxville and his company of death-defying pals attempt to withstand the thrust of a jet engine or the fallout from aroused sea cucumbers. This stuff is cinema on another level, so much so that the previous films have even suffered in their critical response as a result.
Unthinkable as it may be, but not everyone likes the sight of seeing grown men kicking each other in the groin for comedic effect. This has led the previous "Jackass" films to endure a not-so-nice score on the coveted critic aggregate site Rotten Tomatoes. But of the big-screen outrageous outings of the franchise so far, which one has earned the dreaded 'rotten' ranking below all others? Well, surprisingly, it was in the early days of "Jackass" on its road to Hollywood where the beloved stunt team suffered the most.
Jackass: The Movie is certified Rotten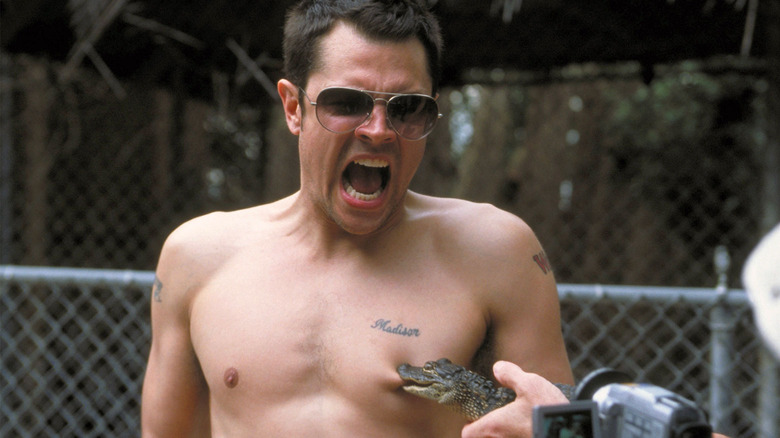 Paramount Pictures/MTV
Delivering a pain more than any paintball gunfire or giant hand to the face could muster, 2002's "Jackass: The Movie" is ranked on the site as earning only 49% from critics. Described by The Observer as a movie that saw "The Jackass boys show little interest in observing anyone else but themselves," the first mega outing for MTV's smash-hit show earned the dreaded green splodge above all others.
Inching ahead at 61% was the film that went against the usual formula, "Jackass Presents: Bad Grandpa," followed by "Jackass: Number Two" at 64%. Taking the lead though, was "Jackass 3," the only entry on the list that was also in 3D, and made all the more hilariously entertaining as a result. However, the just-released, potentially final chapter in the franchise, "Jackass Forever," is currently sitting at a healthy 85% Fresh critical rating, with an even higher 94% audience score. The boys have clearly come a long way.