Fans Of Spinning Out Agree This Character Is Underrated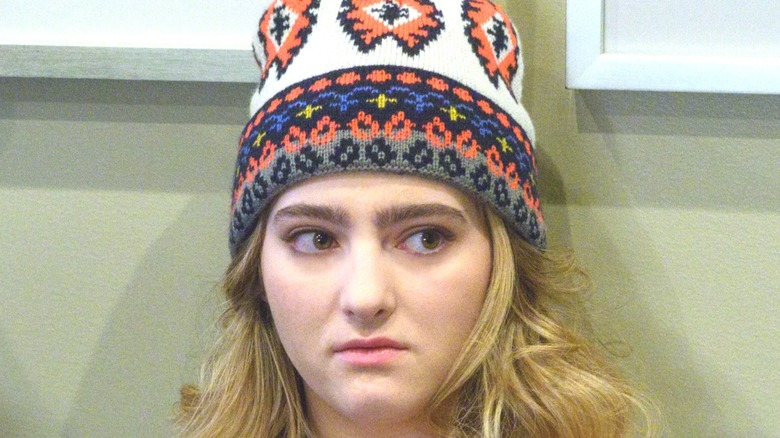 Christos Kalohoridis/Netflix
Elite athlete Kat Baker (Kaya Scodelario) almost gives up her passion for figure skating on "Spinning Out" due to a brutal fall that leaves her terrified of getting back on the ice. Fortunately, she makes the decision to continue skating with a partner, allowing the series to follow her through the struggles of mental health, an estranged relationship with her mother (January Jones), and recovery from her trauma as she breathes her talents onto the ice. While "Spinning Out" sadly won't be coming back for a second season, the premise of the first is good enough to watch all the way through.
While the character of Kat has a profound ability to draw the audience in to find out what she's up to next, there is another character that created a lasting impression on viewers and left some feeling as if there wasn't enough credit given where credit is due. As is typical for many series, some characters seem to get left behind when they could be a much more significant part of the story. As a result, one character in "Spinning Out" is underrated compared to the rest.
Mandy deserved a lot more appreciation on the show
Mandy Davis (Sarah Wright Olsen) delivers a powerful performance as a mother figure and support system for Kat Baker, which was missing from her life. "Spinning Out" starts out leaving viewers to wonder what kind of development the character of Mandy will have. The show builds on her personality as she eventually becomes Kat's main protector, but Mandy ultimately isn't given much room to fully shine.
There are those that feel her performance didn't receive enough credit. A since-deleted Reddit user posted, "I feel like Sarah Wright Olsen isn't getting enough love in this role. She is absolutely AMAZING playing Mandy..." There was plenty of agreement in subsequent comments, such as u/yodelehhewho writing "I loved her character so much! So strong and pure hearted!" and "She's the mum everyone needs" from u/WeeRower.
Cleary Wright plays a character who owned her scenes on the show and is given a solid role to play in the storyline, though not a big enough part in the eyes of some fans.