The Worst Spinning Out Character According To Fans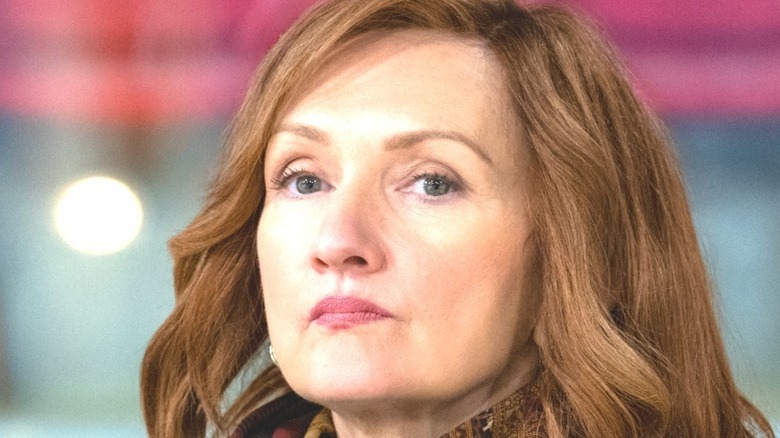 Netflix
When it comes to the characters of a television series or movie, it's practically impossible for every single one to be likable. While audiences oftentimes love to hate these antagonists because they bring an enjoyable level of drama to the plot, other times, they're just plain loathed. The latter is the case for one particular ice skater in Netflix's "Spinning Out," which debuted in January 2020 and ran for a single season before getting canceled a month later.
Over the course of 10 episodes, viewers followed figure skater Kat Baker (Kaya Scodelario) as she fights to achieve her lifelong goal of competing in the Olympics after suffering a head injury. The formerly single skater is able to get back on the ice by partnering with Justin Davis (Evan Roderick), a talented skater with abandonment issues who enjoys partying. 
Alongside Kat is her best friend Jenn Yu (Amanda Zhou), a fellow member of the Pinecrest Skating Club. However, Jenn's allegiance to Kat proves to be nonexistent. Not only does she get extremely jealous when Kat sleeps with Justin, but she also forms a relationship with sports doctor Ethan Parker (Charlie Hewson), who has been sexually exploiting Kat's underage sister Serena (Willow Shields). When his abuse of Serena comes to light, Jenn, who has an ongoing rivalry with Serena, ultimately takes Ethan's side.
Though each "Spinning Out" character has their respective pros and cons, many fans are in agreement over who boasts the most cons.
Jenn is the least liked character on Spinning Out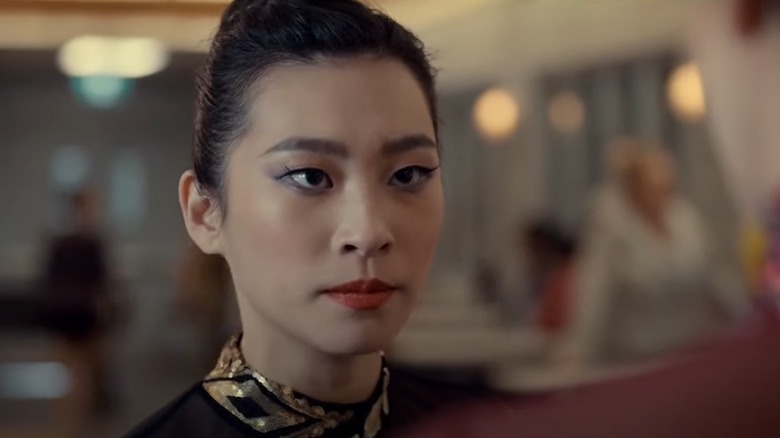 Netflix
According to a number of "Spinning Out" viewers, Jenn is the worst character on the show because of how she handled the situation between Ethan and Serena. Reddit user u/pixiemeadow said, "... can I just say I HATE Jenn. She goes on ONE date with this doctor and then when Kat exposes him for being a pedo, Jenn is so quick to write her/her family off as crazy and immediately takes his side so as to not 'ruin her happiness.'"
Redditor u/theHBIC echoed their sentiment, saying, "Oh I agree. I know that Kat could be selfish. Sometimes it was a product of her disease and sometimes she was just...being selfish. But that pales in comparison to Jenn's s****y friendship."
Some fans, including u/realmidnightbvbe, attempted to empathize with Jenn's irresponsible decision regarding Ethan. This user said, "I think she took his side because that was literally the only 'good' thing she had going on in her life, she was a bit blinded by 'love' and she didn't exactly like Kat's sister."
Another reason for "Spinning Out" fans' hatred of Jenn was her poor reaction to the news that Kat was sleeping with Justin. Instead of being a supportive bestie, Jenn became extremely hostile. According to u/theHBIC, Jenn had no right to be jealous because she "gave no indication that she was seriously interested in him [Justin]." If Jenn had legitimate feelings for him and was honest with Kat about everything, there's a good chance that Kat would've kept her relationship with Justin platonic so as not to upset Jenn. As u/pixiemeadow added, "Kat is supposed to be a mind reader I guess lol."
If you or anyone you know has been a victim of sexual assault, help is available. Visit the Rape, Abuse & Incest National Network website or contact RAINN's National Helpline at 1-800-656-HOPE (4673).