The Challenge Contestant With The Most Elimination Losses
MTV's "The Challenge" has seen countless competitors come and go over the years, both from "The Real World," "Road Rules" and other reality programs. So it begs the question, who has actually gone on the show and gotten eliminated the most? 
"Challenge" fans are already well-aware of the heavy-hitters and repeat champions, such as Chris "CT" Tamburello, Landon Lueck, Jordan Wiseley, Emily Schromm and Johnny "Bananas" Devenanzio. But what about the biggest losers? MTV's 2003 series "The Gauntlet" was the first to introduce elimination rounds/matches, which were held at the end of each episode (via The Challenge Fandom), and are still going strong today. In the most recent challenge, "Spies, Lies & Allies," contestants were chosen by their teammates — with two men and two women competing — to decide who goes home. The elimination round was referred to as "The Lair." 
So, who out of all the countless competitors to grace "The Challenge" over the years has suffered reality heartbreak the most?
Johnny Bananas has been eliminated the most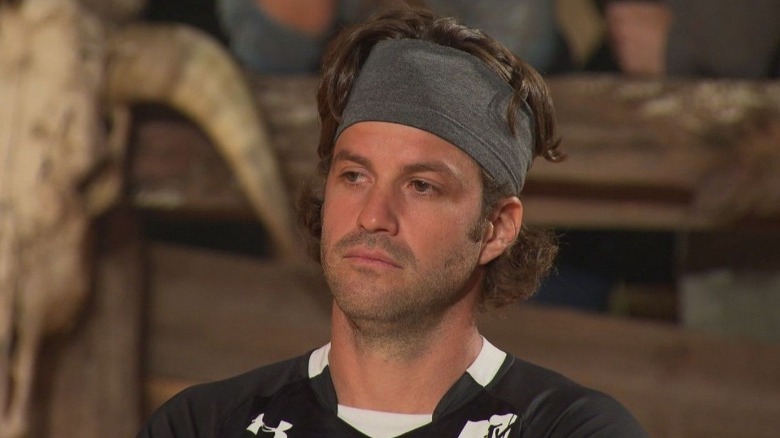 MTV
While he may hold the record for most "Challenge" season wins, Johnny Bananas is also the contestant with the most eliminations in the show's history at 14 (via Us Weekly and Entertainment Weekly). 
The former "Real World: Key West" housemate made his challenge debut in 2006 on "Real World/Road Rules Challenge: The Duel" and went on to appear in 20 seasons total. Along the way, Bananas has managed to win seven seasons and $1,184,720 in prize money, with nine different trips to the finals and 11 elimination wins (per Entertainment Weekly). He's arguably the best "Challenge" player in history, and as a result, it's no wonder that he has often been lumped in with CT as the GOAT of MTV reality competitions. 
"I'm still two wins ahead," Bananas boasted during a Jan. 29 episode of "Death, Taxes, and Bananas" via The Ringer Reality TV Podcast. "He's got five, I got seven. And in 'The Challenge' years, that is an absolute eternity. So, until I get passed up in wins I will take the title of the GOAT. Heavy is the head that wears the crown."