Friends Rejected This Famous Star For A Cameo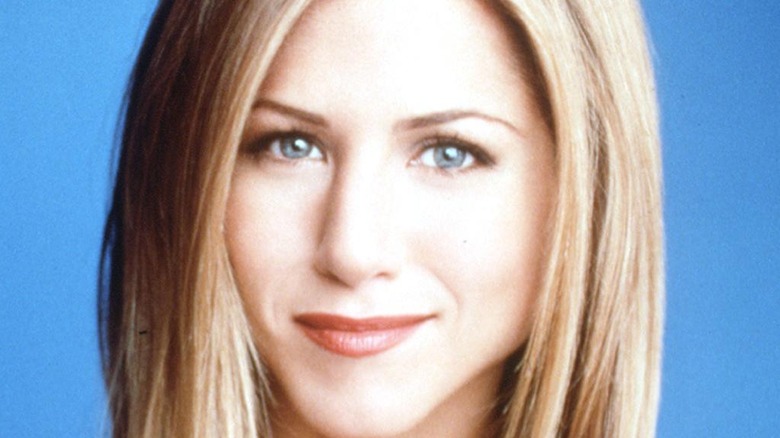 Getty Images/Getty Images
In the 1990s, "Friends" was the show to be on. The NBC sitcom about a group of New York City besties starred Jennifer Aniston, David Schwimmer, Courteney Cox, Matthew Perry, Lisa Kudrow, and Matt LeBlanc, but it also featured famous guest stars from the very beginning. Who can forget the Season 1 episode that featured a Big Apple blackout and supermodel Jill Goodacre all at once? Also, "Magnum P.I." hunk (and future "Blue Bloods" star) Tom Selleck was cast early on as Monica's (Cox) love interest, Dr.  Richard Burke.
But as the show's popularity grew over its 10 seasons, so did the number of A-list guest stars who wanted in for a cameo. Many of them got their wish. Big names such as Julia Roberts, Sean Penn, Reese Witherspoon, and George Clooney all made appearances on "Friends."Academy Award-winning actor Charlton Heston even turned up in an episode. In 2001, Aniston's then-husband, Brad Pitt, also made a rare TV appearance on the hit show. While they divorced a few years later, Aniston told "Access" in 2021 that her ex-husband was one of her favorite guests. "Mr. Pitt was wonderful," she told the outlet ahead of the "Friends" reunion special on HBO Max.
Aside from all those high-profile guests, however, there was one big name from the late '90s (and beyond) who was rejected for a potential cameo appearance on "Friends."
A top pop superstar was rejected by Friends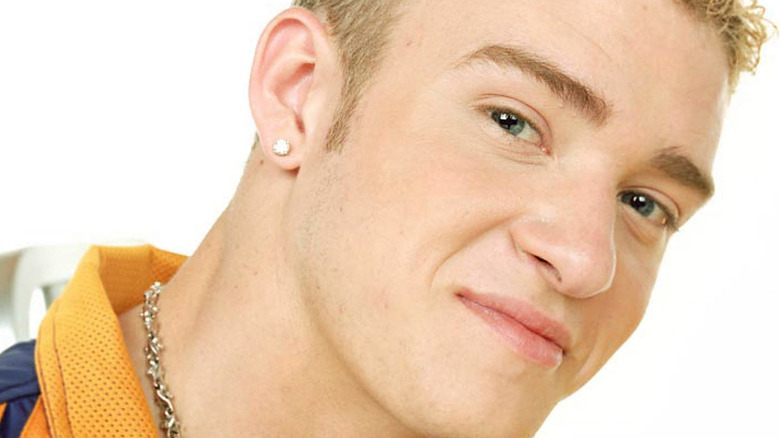 Bob Berg/Getty Images
While "Friends" did score some big names, not everyone who wanted to be on the show made the cut. In a 2014 interview posted by Emmys.com in honor of the show's 20th anniversary, "Friends" showrunner Marta Kaufman revealed that singer Justin Timberlake was turned down for a cameo. But why would producers ever turn down the superstar *NSYNC singer? Turns out, he wasn't a right fit for the series.
"We got a call that Justin Timberlake wanted to do the show," Kauffman said in the interview. While producers met with the singer for a brainstorming session, co-creator David Crane noted that in the end, they "didn't have a good part for him." As such, it was "Bye Bye Bye" for JT! "My kids were furious," Kauffman added of the missed opportunity. "They wanted to kill me."
Fans missed out, but Timberlake made out just fine without "Friends." In addition to his many Grammy Awards, his IMDb page lists an impressive 85 acting credits. And he did eventually get a "Friends" role, just not on the NBC sitcom. In 2011, Timberlake landed a starring role in the hit big-screen film, "Friends With Benefits." He never made it to Central Perk with Ross and Rachel, but he did trade lines with Mila Kunis in the romantic comedy.