The Surprising Movie Brad Pitt Calls His Worst Film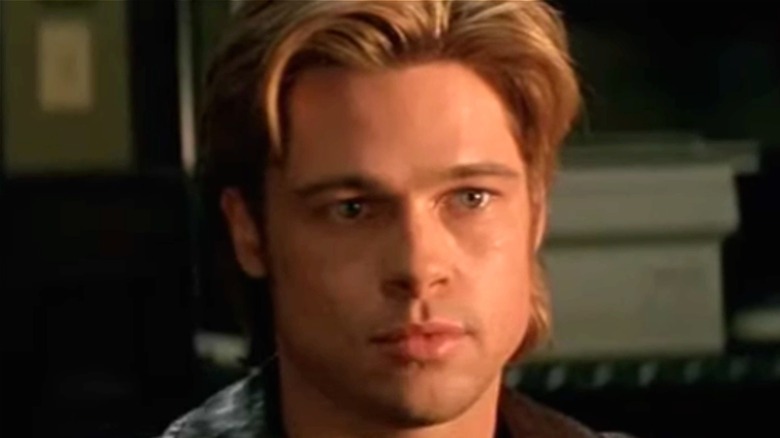 Columbia Pictures
Brad Pitt is one of the most popular actors in Hollywood, having earned 213 award nominations and winning a surprising 120 (via IMDb). The actor has appeared in some of the most bombastic films to date, like "12 Monkeys," in which he plays the insane son of a virologist; "Fight Club," where he is Edward Norton's buddy; "Meet Joe Black," as the personification and embodiment of Death; and "Seven," where he attempts to stop a sin-obsessed serial killer played by Kevin Spacey. He has even appeared as a live-action character in an animated movie, and as a general manager of a baseball team who learns to use statistics to his advantage.
His original unaccredited appearance in film was in 1987's "No Way Out," but later achieved far greater acclaim and recognition for Ridley Scott's 1991 film "Thelma and Louise." Pitt has been hailed as "one of the sexiest men alive" and has been romantically involved with both Jennifer Aniston and Angelina Jolie. However, with such a long and illustrious career, what movie does the actor look back upon and consider his worst?
So which movie does Brad Pitt consider his worst?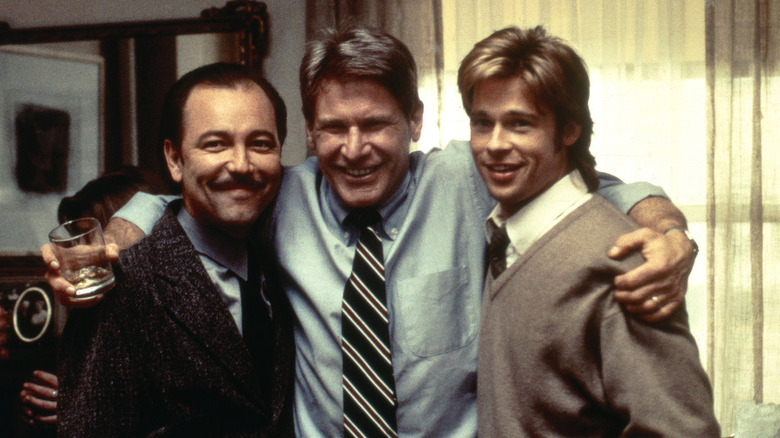 Columbia Pictures
The movie in question is the 1997 film "The Devil's Own," directed by Alan Pakula. The story follows Irish Republican Army member Frankie "Rory" McGuire (Brad Pitt) and New York Police Department Officer Tom O'Meara (Harrison Ford). The two form an unlikely friendship, but come to blows when it is revealed that McGuire is attempting to procure Stinger missiles for a terrorist act. These events take place across a web of deceit, corruption, organized crime, and caused by the deadly civil unrest of Northern Ireland. The movie also stars Treat Williams, Natascha McElhone, Julia Stiles, and Paul Ronan. Unfortunately, the movie was critically panned, and currently holds a 35% on Rotten Tomatoes. However, the movie was produced for $90 million and made around $140 million, so it was not a financial bomb (via The Numbers).
"We had no script. Well, we had a great script but it got tossed for various reasons," Pitt said of the experience (Newsweek, via Mental Floss). "To have to make something up as you go along ... what pressure! It was ridiculous. It was the most irresponsible bit of filmmaking — if you can even call it that — that I've ever seen." Luckily for us, not even a Northern Irish accent can derail Brad Pitt's impressive résumé. Currently you can watch "The Devil's Own" on multiple streaming platforms.