The Challenge Star Who's Won The Most Prize Money So Far
Originally titled "Road Rules: All Stars," "The Challenge" reality competition show has been a part of the MTV network since 1998, proving so successful that spin-off series "The Challenge: All Stars" Season 2 recently streamed on Paramount+.
The setup of the game changes every season to keep things interesting, but contestants usually have to compete in wild, intense challenges to split a major cash prize. In the most recent incarnation, Season 37, "Spies, Lies & Allies," hosted by T.J. Lavin, 17 American contestants vied with 17 international reality stars for a share of a million dollars. Participants have often included reality alumni from fellow MTV mainstays like "The Real World," "Road Rules," and "Are You The One?", yet the personal drama and risky competitions are the real stars of the show.
Several players have now appeared in multiple seasons over the course of the show's long run and have gotten the chance to accumulate a lot of prize money. But only one contestant on "The Challenge" has earned more prize money than anybody else.
CT has won more than a million dollars in different The Challenge seasons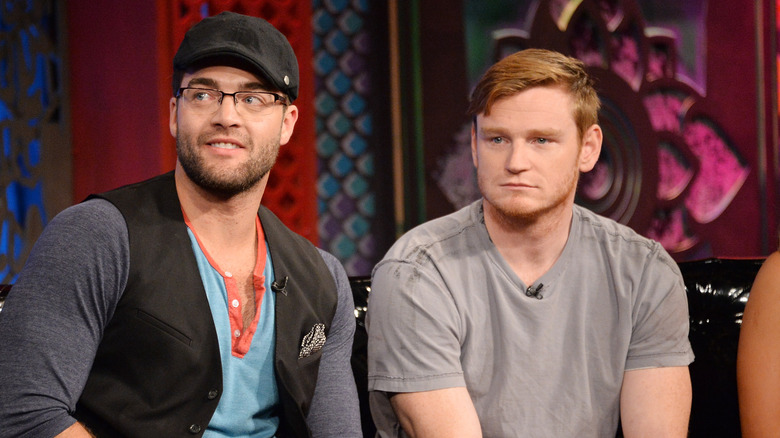 Mike Coppola/Getty Images
Although Johnny "Bananas" Devenanzio has won the most competitions, with seven wins under his belt, the second-most decorated winner on the show, CT Tamburello, has now competed in 19 installments of "The Challenge," and the amount of money he's won is testament to his veteran status (via Entertainment Weekly). According to US Magazine, Tamburello is now the highest-earning champion of the show, having made a total of $1,365,000 in prize money with five total season wins. In the most recent season, he even took home a cool $400,000.
However, after "Spies, Lies & Allies," the reality show star and actor said he may take a break from playing in "The Challenge" again, as the physical demands of the shoots take a toll and he's often away from his family for a long time. Tamburello told an EW interviewer that "I'd like to spend time with the family, enjoy the fruits, recenter myself, and maybe just take a break, take a little breather." While Tamburello has certainly earned a break, it seems like he doesn't exactly want to quit either. "I don't have it in me to ever say I'm going to retire. What else would I do?"