The Most Heartbreaking Moment From Chicago Med Season 6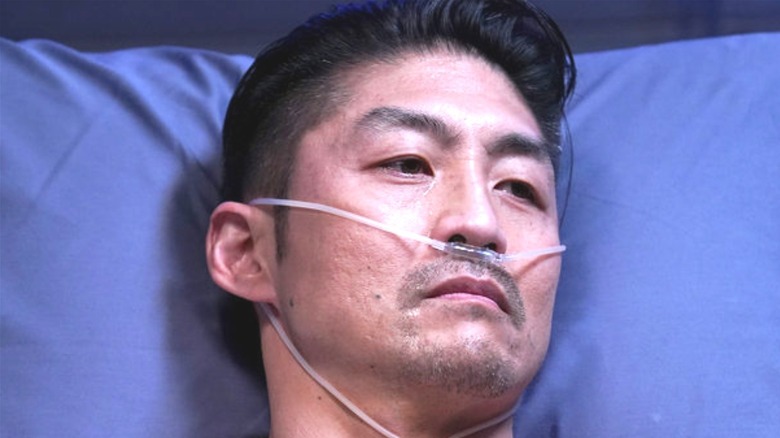 Elizabeth Sisson/NBC
For the intensely dedicated doctors and nurses on staff at the fictional Gaffney Chicago Medical Center on NBC's "Chicago Med," dealing with injury, disease, and mortality day in and day out is part of the job description. Whether coping with the sudden overload of a mass casualty event like a train wreck or confronting the loss of a single, particularly beloved patient, there's no shortage of gut-wrenching trauma for characters on the show — and for loyal viewers as well.
The fact is, all seven seasons of the popular "One Chicago" franchise have offered up countless poignant interludes and painful moments for the medical team in the hospital's always-busy emergency department. In this regard, Season 6 of the show is certainly no exception. The scriptwriters employed their tried-and-true formula of snaring fan emotions with highly relatable characters, then dropping those characters into life-altering story arcs on a regular basis. And while there may be plenty of sad and moving scenes to choose from, one scene stands out as the most truly heartbreaking moment from the sixth season of "Chicago Med."
A tragic COVID-19 death in Season 6 triggered major fan emotions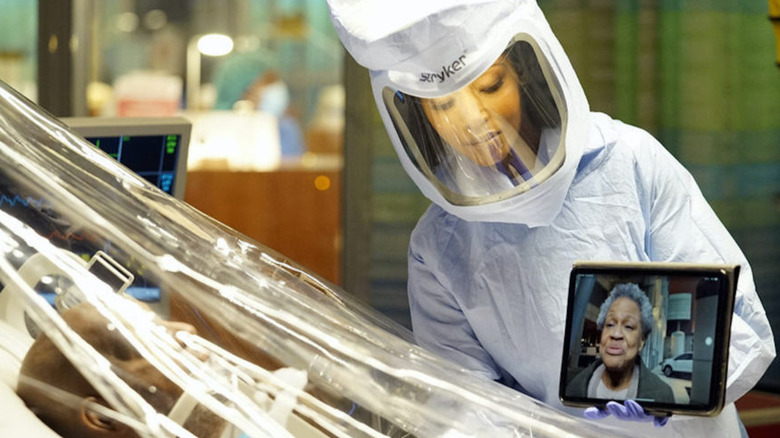 Elizabeth Sisson/NBC
In February of 2021, the world was still coming to grips with the ongoing COVID-19 pandemic, and for the emergency department team on "Chicago Med," the Season 6 premiere episode that aired at that time was all about the staff's struggle to adapt to the circumstances brought on by the virulent disease. The situation at the hospital spun up to its shattering climax at the show's conclusion, when an elderly couple, separated due to COVID, had to say their final farewells to each other not in person, but via video chat facilitated by the staff at Gaffney.
Tweeting about the episode, user @laurenxx9 wrote, "It breaks my heart that so many people have to say bye to their loved ones over FaceTime during this pandemic." Twitter user @megthegeek also thought the scene was a tough watch, writing, "Such a POWERFUL episode of #ChicagoMed!! In tears right now. We heard tragic stories of hospitals during the height of Covid, what families dealt w/ in regards to losing loved ones... but to now see it? So many emotions. My heart is breaking for everyone."
As the online response to this scene in the episode makes clear, this tear-inducing, true-to-life moment seems to have topped the list of genuine heartbreakers in Season 6 of "Chicago Med," if not the entire show.