Fans Of Euphoria Just Got The News They've Been Waiting For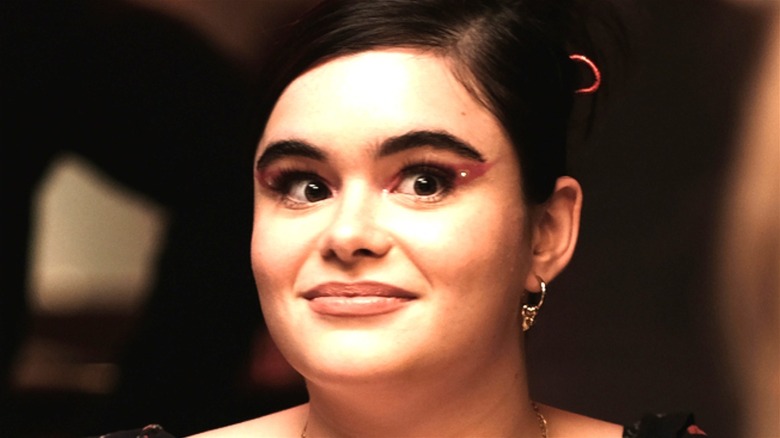 Eddy Chen/HBO
Though it's still early in the life of HBO's new drama, "Euphoria" has already made history. Currently in the middle of its sophomore season, the show has grabbed audiences with increasing viewership. Starring Emmy-winning Zendaya as the enigmatic Rue, the series depicts the lead character's struggle with addiction as she grapples with high school and a blossoming relationship. The show is known for its grim look at addiction as well as the heightened reality of high school life. In this new season, Rue is embarking on tentative treatment as well as a relationship with Jules (Hunter Schafer).
The series has also been part of the rise of up-and-coming actor Sydney Sweeney, who has appeared in many HBO prestige dramas such as "The White Lotus" and "Sharp Objects." Sweeney praises her experience on "Euphoria," assuring fans of how supportive the set is (via AV Club). Given the show's superb acting and fascinating storylines, fans may be excited to hear the latest update.
Euphoria is coming back for Season 3
With the show's steadily increasing viewership, it is no surprise that HBO is keen to keep the party going. Fans should be delighted to hear that "Euphoria" has already been renewed for Season 3 (via The Hollywood Reporter). Season 2 arrived with higher stakes and more drama for the kids of East Highland High to handle — after Rue's relapse in Season 1, it was only natural for "Euphoria" to become more intense.
Outlets such as Digital Spy have criticized the show for its "lack of focus," but HBO doesn't seem to have any complaints. Francesca Orsi, HBO's SVP, Drama Series, has been fully supportive of the show and glad to see it continue. "We couldn't be more honored to work with this gifted, wildly talented team or more excited to continue our journey with them into season three," she told The Hollywood Reporter.
Unfortunately, there is no indication of when Season 3 of "Euphoria" will come out as of yet, so fans will have to be content with surviving on the current season's drama for now.