Phil Lord's Surprising Response To His Abrupt Departure From Solo: A Star Wars Story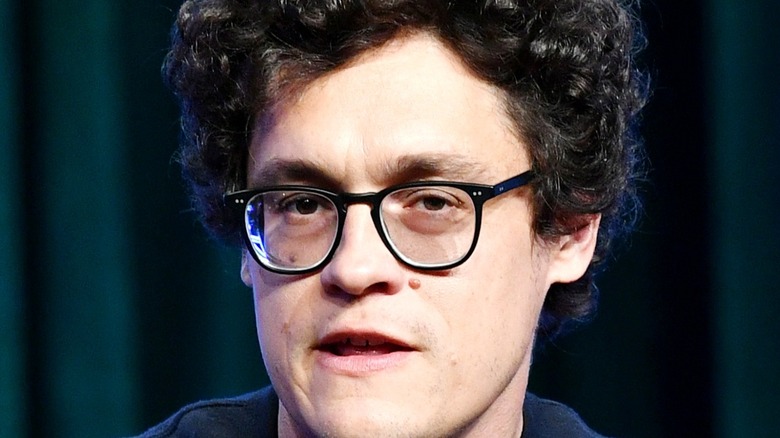 Amy Sussman/Getty
In the last 10 years, filmmaking duo Phil Lord and Christopher Miller have risen to critical acclaim and fame, thanks to the likes of "21 Jump Street," its sequel "22 Jump Street," "The Lego Batman Movie," and "Spider-Man: Into the Spider-Verse." They even won the Academy Award for Best Animated Feature at the 91st Academy Awards for their work on the "Spider-Man" movie. The film follows Miles Morales (Shameik Moore) who suits up as the next Web-Slinger, and a sequel is in the works for an October 2022 release date.
It's easy to see why the duo caught the attention of various studios, as they can clearly tap into comedy with ease while also blending their stories with real heart. This is all to say that it wasn't surprising when Disney and Lucasfilm tapped them to direct "Solo: A Star Wars Story" back in 2016. Unfortunately, the pair were fired from the project due to creative differences over the tone of the anthology movie. Lucasfilm head Kathleen Kennedy later explained that their fondness for improvisation caused trouble for the production schedule, which is why Ron Howard was called in to replace them both.
Now, Phil Lord has opened up about the abrupt departure from "Solo: A Star Wars Story."
Phil Lord says he learned a lot working on the Star Wars film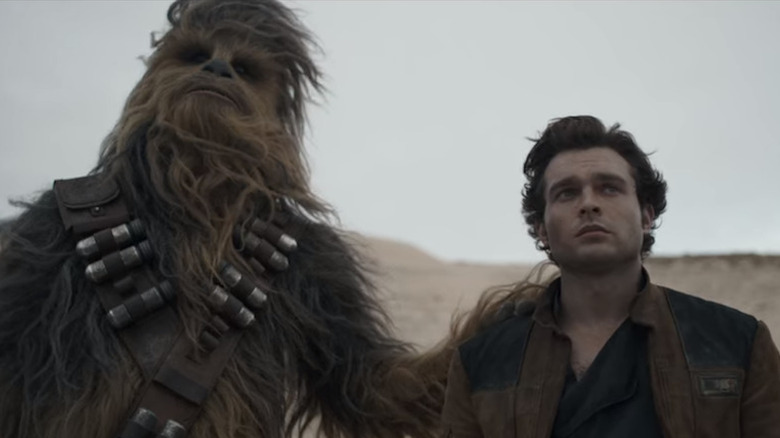 Lucasfilm/Disney
Lord and Miller's exit from the film wasn't the end of their careers, and they've gone on to work on a variety of highly successful movies, including Netflix's surprise hit, "The Mitchells vs. the Machines." The filmmaker recently spoke to Josh Horowitz on the Happy Sad Confused podcast about his time working in the "Star Wars" galaxy, explaining, "We've always wanted to make projects that are, like Han, a maverick." He went on to explain that there isn't any bad blood between the duo and Lucasfilm, largely because it was a great experience. "And the good news is, they can't take away what you learned," he added.
Lord went on to say "We learned so much. We got to work with the greatest people, we made so many friends." He also thinks their time working in such a big franchise like "Star Wars" made them better filmmakers, adding, "We put what we call in animation 'pencil miles' under our belts and it made us better filmmakers in the long run." Unsurprisingly, they felt a little sore after leaving the project, with Lord noting "there were some negative emotions associated with that."
However, he stressed that the industry is about always learning and trying to be better filmmakers, saying, "You're just trying to become better and learn and collaborate with people and that doesn't go away."