Is Pemberton's From How I Met Your Father A Real Bar?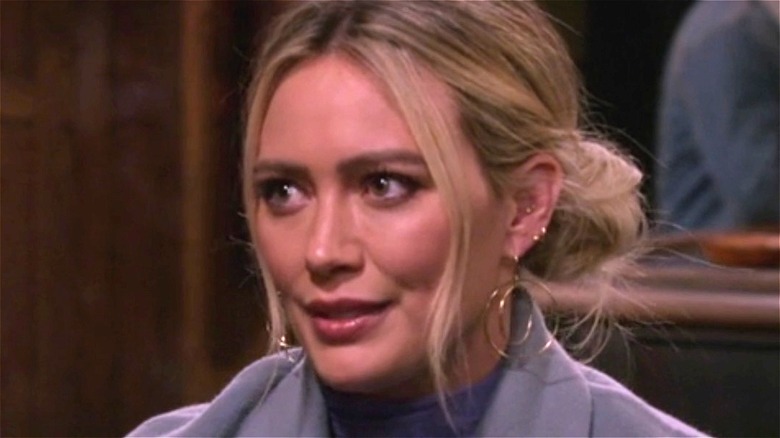 Hulu
What is a group of sitcom characters without their iconic hang-out space? The friends of "Friends" have their Central Perk coffee shop, those jerks from "Seinfeld" have Monk's Cafe, and, of course, Ted Mosby and his crew of cohorts from "How I Met Your Mother" have MacLaren's Pub. But while the new show "How I Met Your Father" has resurrected Ted's unrealistically spacious New York apartment to once again serve as its focal point, it has abandoned MacLaren's for a new watering hole called Pemberton's.
This isn't necessarily a bad thing. While fans will undoubtedly miss the comfortable booth of MacLaren's, Pemberton's does a decent job of switching up the formula. If the show had both Ted's old apartment and MacLaren's on deck, it might feel too samey to carve out its own identity in the episodes to come. Nevertheless, there's some real-world history behind MacLaren's that gives it some extra value, especially for New Yorkers. Based on the real-world McGee's Pub on West 55 Street, fans of the original "HIMYM" can pretty much go and see the spot where Ted Mosby spent nine years trying to find his one true love. But can the same be said for Pemberton's? Is the bar from "How I Met Your Father" a real establishment?
Pemberton's isn't one bar, but many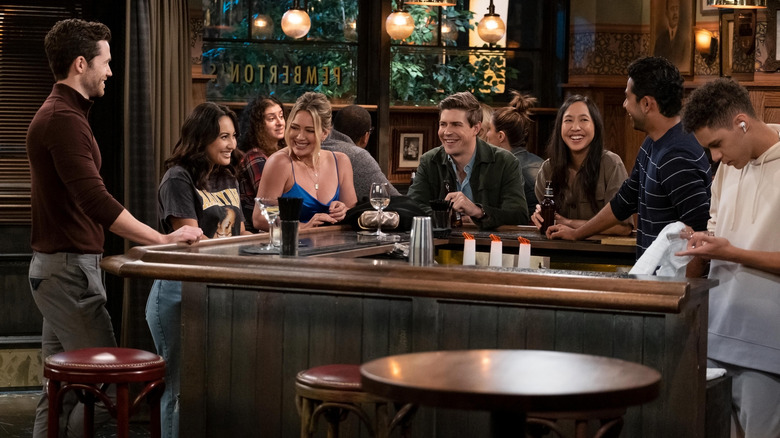 Hulu
In many ways, Pemberton's is a very different bar from MacLaren's. The new gang doesn't sit at a booth, but instead a horseshoe-shaped bar. It has different décor, and a different style. It also, as you might expect, draws from different inspirations. In an interview with the Los Angeles Times, "How I Met Your Father" production designer Glenda Rovella revealed exactly the inspiration behind Pemberton's.
Surprisingly, there is no one bar that acts as a direct parallel to Pemberton's. Much of the design is derived from Minetta Tavern on MacDougal Street, right next to the iconic Comedy Cellar, where New York's finest stand-up jokesters work their magic. Rovello also took some elements of Wilfie & Nell on West 4th Street. However, neither of these places has a uniquely-shaped bar that acts as the gang's go-to spot when visiting Pemberton's. No, that element is taken from the aptly-named Horseshoe Bar in New York's East Village. This spot has some special significance, as it is the very bar that "HIMYF" co-creators Isaac Aptaker and Elizabeth Berger used to frequent as students at NYU.
This harkens back to the same tradition that motivated Craig Thomas and Carter Bays of the original "HIMYM" to use McGee's as inspiration for MacLaren's. They also used to frequent McGee's and felt like it deserved to be in the show. So, while MacLaren's may not be around, that same nostalgia for one's favorite bar is still alive.