Who Plays Wendy Seager On Chicago Fire?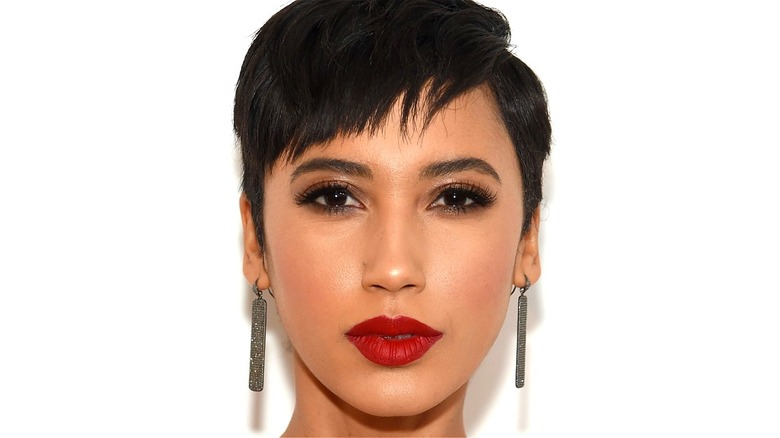 Jamie McCarthy/Getty
"Chicago Fire" Season 10 said goodbye to one of the show's biggest characters in Matthew Casey (Jesse Spencer), but it also reintroduced viewers to someone they hadn't seen since its eighth season. That character is, of course, Lieutenant Wendy Seager, who made her "Chicago Fire" debut in 2019 in the seventh episode of its eighth season, titled "Welcome to Crazytown." She went on to appear in a total of six episodes of "Chicago Fire" Season 8, but was absent from its final few installments and was nowhere to be seen for the entirety of the show's ninth season.
A year and a half later, Wendy Seager made her return in Episode 6 of "Chicago Fire" Season 10, titled "Dead Zone," and it didn't take long for the character to become the subject of numerous conversations among the show's fans — largely because of her flirtatious dynamic with Kelly Severide (Taylor Kinney). But regardless of how divisive her relationship with Severide may be, there's no denying that Wendy makes her presence felt whenever she shows up on "Chicago Fire." As a result, fans of the NBC drama series are probably curious about who it is that actually plays the character.
With that in mind, here's what viewers should know about the actor responsible for bringing Lieutenant Wendy Seager to life on "Chicago Fire."
Andy Allo is a talented actor and musician
Wendy Seager is played in "Chicago Fire" by Andy Allo, an actor TV viewers may know best for her role as Nora Antony in "Upload." Allo makes a lasting impression in the first season of that Amazon Prime sci-fi series with her performance as a woman charged with monitoring and helping those who choose after they die to be uploaded into a virtual afterlife. Meanwhile, outside of her work on "Upload," viewers may remember Allo for her turn as Allison in the fourth season of "The Game." In 2017, she also starred as Serenity in "Pitch Perfect 3," and appeared a year later in two episodes of "Black Lightning" Season 2 (via IMDb).
In addition to her acting career, "Chicago Fire" viewers may know Allo for her work as a musician and singer-songwriter. To date, she's released two albums, 2009's "UnFresh" and 2012's "Superconductor," as well as several standalone singles and EPs, including 2017's "One Step Closer." In 2011, she also became a member of Prince's backing band, The New Power Generation.
Now, Allo is once again making waves on-screen with her ongoing performance as Lieutenant Wendy Seager on "Chicago Fire."