The Afterparty's Chris Miller Reveals The Story Behind His Long-Awaited Mystery - Exclusive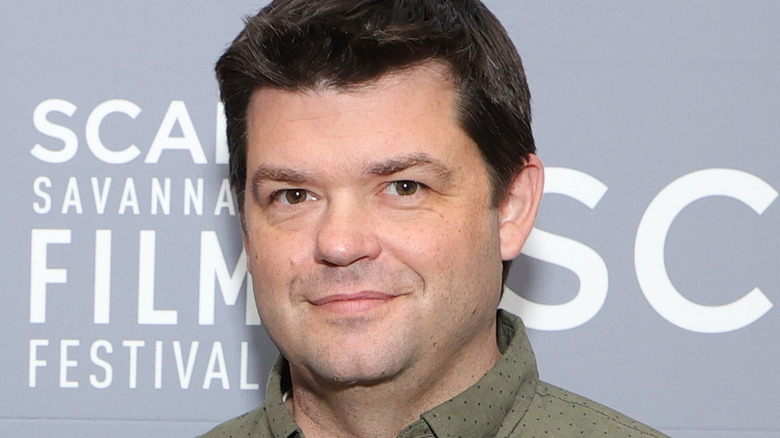 Cindy Ord/Getty Images
Sometimes, how a story is told is just as important as the plot. That's certainly the case for the hilarious Apple TV+ whodunit "The Afterparty." As conceived by creator Chris Miller, the story uses its premise as a jumping off point to construct a mind-boggling murder mystery and to explore how each of the characters see one another and themselves. That means each of the series' eight episodes focuses on one character's memories of the night leading up to the murder, which includes their 15-year high school reunion and an afterparty where everything goes horribly wrong. Each character's unique perspective on the world is exemplified by the genre and tone of the episode. As a result, Miller — who directed the series as well — has created a show that can be a romance or a musical or raunchy teen comedy while still propelling its central mystery forward.
It's yet another cleverly creative project in a career that's been filled with them. With collaborator Phil Lord, Miller has done everything from co-directing the crowd-pleasing movie reboot of "21 Jump Street" to co-writing and co-directing the quirky and charming "The Lego Movie." The pair also produced the critically acclaimed "Spider-Man: Into the Spider-Verse," winning a much-deserved Best Animated Feature Oscar for their efforts.
While Lord was a key collaborator on "The Afterparty," the idea was all Miller's. In an exclusive conversation with Looper, Miller detailed the show's long path to the small screen and revealed what he feels the show is really about.
Inspiration strikes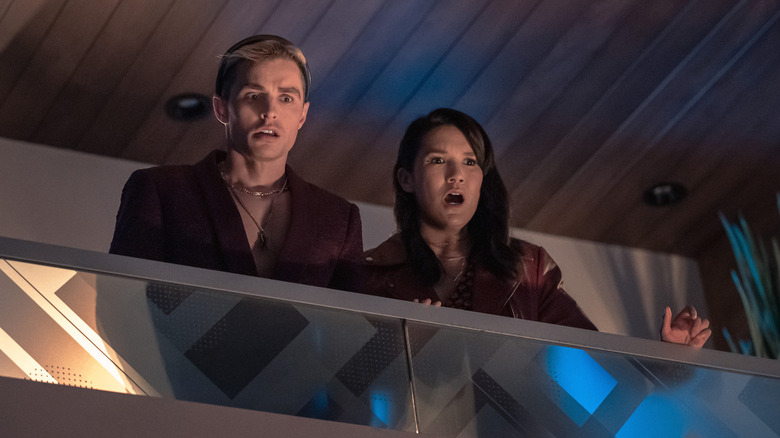 Apple TV+
With its starry cast that includes big names like Tiffany Haddish and Dave Franco and its smart deconstruction of the extremely popular murder mystery genre, "The Afterparty" feels fresh and of the moment. However, Miller confessed that the seeds of the idea took root in his imagination much earlier. "Well, it was an idea I had about 11 or 12 years ago, crazily enough," Miller shared. "I've always been a huge fan of murder mysteries. I grew up reading Agatha Christie and watching 'Columbo' and movies like 'Clue' and 'Last of Sheila' and anything I could get my hands on, really."
Miller decided to take a novel approach to telling the story: "[I] then had the idea to do it in this 'Rashomon' way, where you have each character get to tell their version of the night, and that gives you, in total, a picture of what really happened," Miller explained. "That seemed like a really fun idea. I wrote it as a movie, [but then] we got sidetracked making a bunch of other movies and shows and stuff with 'Lego' and the 'Jump Streets' and the 'Spidermanses.'"
A whodunit that puts characters first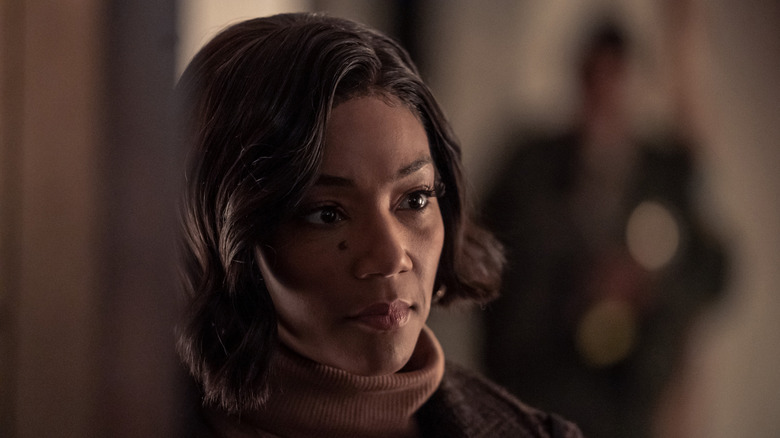 Apple TV+
When Lord and Miller finally had a moment to return to the project, they made an important decision. "We came up for air a couple of years ago and looked at the script and realized that in a movie format, you've got less than two hours to tell the story," Miller said. "You don't have enough time to dig into each of these characters' perspectives, and if you opened it up to a series, you could give each character their own episode and they could really get more complex and nuanced and [you can] see them as a whole person."
That led to "The Afterparty," and the decision to create a series enabled Miller to better capture the essence of what he wanted to communicate. "The point of the show is that we all see the world through our own lenses," Miller noted. "But maybe you see people as two-dimensional or caricatures of people or stereotypes and then, if you see the world through their eyes for a bit, you realize they're more complex and surprising than you expected. It grew from there and became what it is today."
New episodes of "The Afterparty" premiere on Apple TV+ on Fridays.