This Was Frank Fritz's Biggest Mistake Before Leaving American Pickers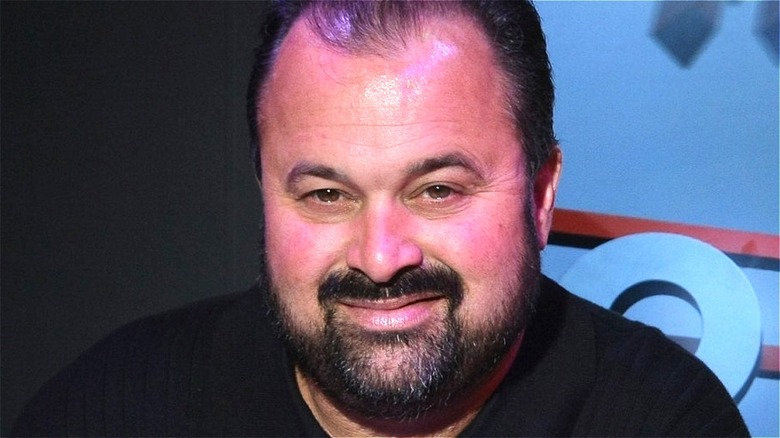 Neilson Barnard/Getty
Frank Fritz was formerly a co-host of the popular show "American Pickers," alongside Mike Wolfe. The series followed the two as they traveled across the United States of America, searching barns, houses, storage units, and businesses for often-overlooked valuables stored away and collecting dust, which often resulted in the team finding items worth a bunch of money. This fueled their business as antique resellers, and helped make "American Pickers" a household name.
Serving as co-host from January 2010 till his last episode in March 2020, Fritz left "American Pickers" for a variety of reasons. Having Crohn's Disease and going through back surgery left the famous picker waylaid during pandemic production (per Yahoo), but there was also a falling out between Wolfe and Fritz, with Fritz saying in July 2021 (via The Sun), "I haven't talked to Mike in two years. He knew my back was messed up, but he didn't call me up and ask how I was doing. That's just how it is." He continued, "The show is tilted towards him 1,000 percent. I can't even bend that far down to show you how much."
Whatever the case is for the rift between the two friends and Fritz's departure from the show, the professional antique collector had one regret when it came to his time on "American Pickers."
Frank Fritz wanted to make his hometown famous
The biggest issue Frank Fritz has when it comes to his tenure on "American Pickers" is that he didn't use his fame and fortune to promote his hometown, and that he has a separate business from Mike Wolfe's Antique Archaeology (via Quad-City Times). He explained, "It feels like my city has pretty much turned its back on me." Hailing from Davenport, Iowa, Fritz lived in the area known as the Quad-Cities, a collection of four different municipalities spanning Iowa and Illinois that consists of Davenport, Bettendorf, Moline, and Rock Island (via QuadCities).
The Executive Director of the Quad-Cities Convention and Visitors Bureau Joe Taylor said of Fritz, "From my perspective, I have been under the impression he and Mike are very, very busy. If the head of the Quad-Cities Convention and Visitors Bureau doesn't know Frank is available, who does? I also thought, because of the way the pickers are portrayed by the History Channel, that they are from LeClaire" (via Quad-City Times).
So, due to clever editing and Wolfe's personality, it seems that Fritz is a relatively unknown even in his hometown, mainly due to confusion. In this manner, it seems that Fritz wanted to do more to bring attention to the area of his birth, and now that he is no longer on "American Pickers," his star power and ability to draw a crowd isn't as potent as he would like.