Danielle Brooks Reveals What Orange Is The New Black And Peacemaker Have In Common - Exclusive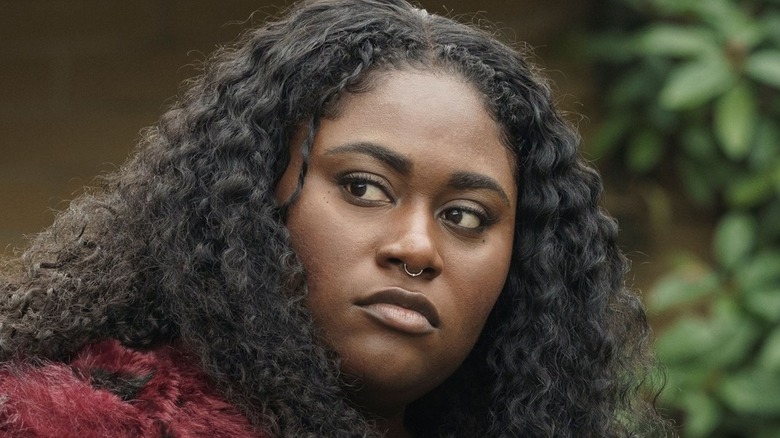 HBO Max
"The Suicide Squad" spin-off series "Peacemaker" has built a massive following since its January 2022 premiere on streamer HBO Max, and by the end of the month, amassed the biggest audience in world (via SlashFilm). Filmed under the auspices of uber-creative writer-director James Gunn, the series is being lauded by critics for, among many things, its ability to be goofy and sincere at the same time; and how it infuses the comedy from "The Suicide Squad" without the massive action scenes that go with big-budget feature films.
Being an eight-episode series means there's a lot more time to introduce and develop new characters. As such, there are new faces joining Task Force X antihero Peacemaker (John Cena), NSA Agent Emilia Harcourt (Jennifer Holland) and A.R.G.U.S. computer genius John Economos (Steve Agee) after their time in "The Suicide Squad," including Leota Adebayo (Danielle Brooks). While Brooks' turn as a member of the Black Ops team trying to bring down "Butterfly" alien invaders in "Peacemaker" is decidedly different than her acclaimed role as prison inmate Tasha "Taystee" Jefferson in the Emmy-nominated comedy series "Orange is the New Black," the actor noted that the shows do have some distinct similarities.
Danielle Brooks loves how was able to dance in Peacemaker after Orange is the New Black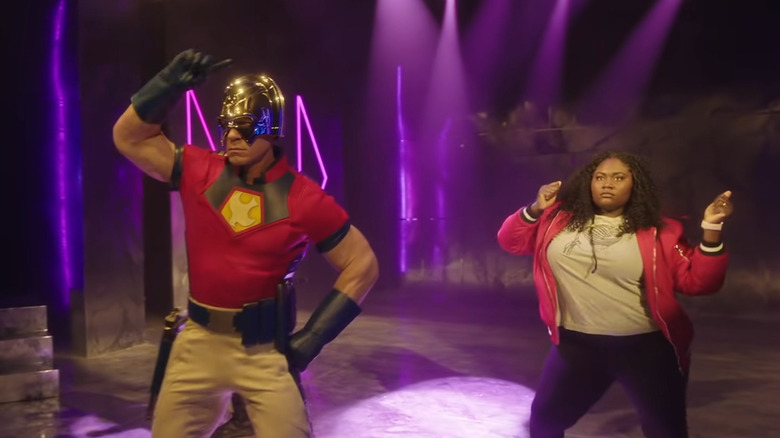 YouTube/HBO Max
Apart from the comedy and action that has made "Peacemaker" a hit with viewers, a lot of attention has been paid to the series' dance number that opens each episode. In an exclusive interview with Looper, Brooks said she loves the opportunity once again to bust some moves — thanks to the creative mind of Gunn — after doing "The Taystee Twist" in "Orange is the New Black."
"When I did 'Orange is the New Black,' everybody was here for 'The Taystee Twist.' It's only right that now we have this opening number with [Wig Wam's] 'Do You Want to Taste It.' It just makes sense. I think it's really cool that we did it," Brooks said. "I think it's admirable of James for thinking outside of the box and really stretching television and reminding us that we can continue to evolve in the type of things that we do. I think that was really a neat way of doing that and getting people interested."
"Peacemaker" is now streaming exclusively on HBO Max with new episodes dropping every Thursday.