Peacemaker Fans Can't Stop Talking About Its Legendary Intro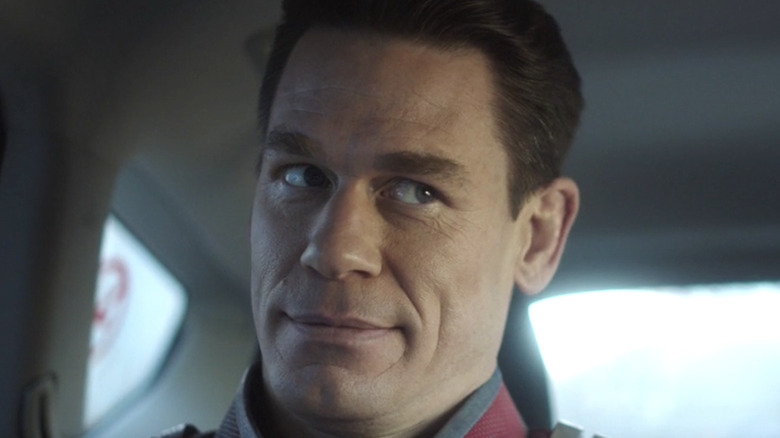 HBO Max
Christopher Smith AKA Peacemaker (John Cena) has finally returned to DCEU fans' screens. The character's HBO Max series, "Peacemaker," has made its long-awaited premiere and critics are already calling the toilet-helmet-wearing warrior's solo outing a standout show. 
John Cena's second turn as the patron of peace offers precisely the sort of sweary, offensive, gross-out kind of fun that fans have come to expect from creator James Gunn. In addition to the series' brutal action and whip-smart scripts though, there's a significant moment at the start of it that is so surprising it's hard to think anyone else would have written it besides James Gunn. The moment in question? None other than the show's intro sequence.
No stranger to picking out impressive tunes to play over his work, Gunn's latest foray into the comic book genre opens with the cast of "Peacemaker" taking to a glam-rock-inspired stage and dancing along to the head-bopping sound of Wig Wam's "Do Ya Wanna Taste It." It's an intro that is, for lack of a better term, excellent, and thankfully, "Peacemaker" fans are already embracing it the same way Cena's Christopher Smith would the warm hug of a bald eagle.
No one wants to skip Peacemaker's intro sequence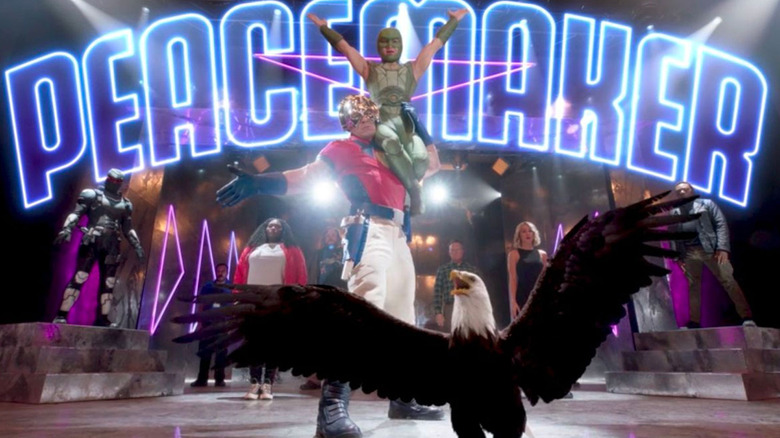 HBO Max
In an age where streaming services all offer the chance to skip a show's intro, fans of James Gunn's "Peacemaker" are refusing to miss out on watching John Cena dance around a stage like a Mattel figure on invisible strings. In response to the sequence, Twitter user @_ShauryaChawla tweeted, "I think I must've watched this intro at least 15 times by now. Honestly, if you skip this thing for any episode, I question your ability to have fun." @Diaryunpressed similarly shared their love for the "Peacemaker" credits sequence, writing, "NO, HBO i will NOT skip this intro."
In addition to being an absolute earworm, fans are also convinced that the "Peacemaker" musical number is guaranteed to brighten anyone's day. @DanielKennedyDK, for instance, wrote, "Today, I'm watching the 'Peacemaker' intro on loop. It's almost worth watching for that alone. Whatever mood you're in it will enhance it or make it better." 
It's a response that Gunn recently revealed he was aiming for, but he didn't create the show's intro just because he thought it would hook fans, but because it gives viewers a taste of what kind of character Peacemaker really is. In a recent interview with Polygon, he said, "I think that it's just a part of his sort of secret joy that he has with him, you know, that he only practices by himself, for the most part, his relationship to music is a very private thing." 
If you really want a taste of Gunn's latest superhero adventure, you can get some by streaming "Peacemaker" on HBO Max now.