Cillian Murphy Confirms What We Suspected All Along About Helen McCrory's Importance To Peaky Blinders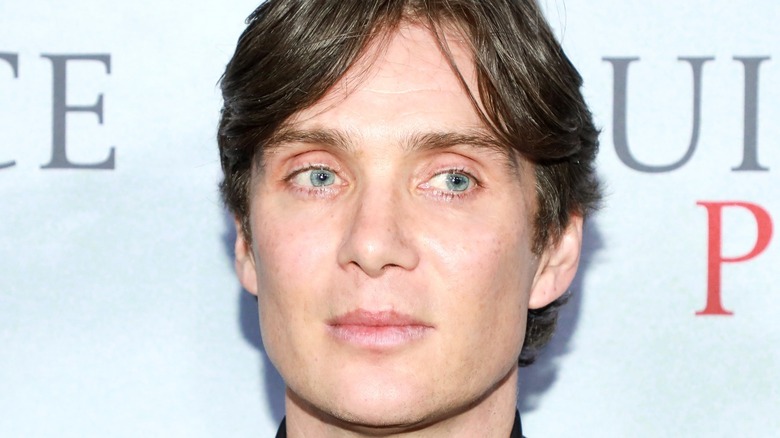 Jason Mendez/Getty
In April of 2021, her husband and fellow performer Damian Lewis publicly announced that actor Helen McCrory died of cancer. Following the news, many of those with whom McCrory worked on various projects over the years shared their thoughts about her life and career. For example, Michael Sheen, who portrayed the Tony Blair to her Cherie Blair in "The Queen," wrote that McCrory was "one of the greatest actors of our time."
Among a number of other performers to pay tribute to McCrory was Cillian Murphy, alongside whom she appeared regularly in post-World War I era British gangster series "Peaky Blinders." On the show McCrory portrays a character named Polly Gray, the Peaky Blinders gang's accountant and aunt to gang leader Thomas Shelby, the character portrayed by Murphy. After learning of her passing, Murphy shared that he was "broken-hearted to lose such a dear friend."
During a recent interview, Murphy elaborated further on the time he spent acting opposite McCrory as well as what it was like to continue "Peaky Blinders" without her, wholly reiterating her importance during her time on the series.
Murphy spoke of McCrory in glowing terms
In January of 2022, Esquire interviewed Cillian Murphy in advance of the upcoming "Peaky Blinders" Season 6. During their discussion, he and interviewer Miranda Collinge broached the subject of Helen McCrory, at which point Murphy shared new insight into what it was like both to work alongside McCrory as well as continue filming a new season in her absence.
"She was a dear, dear pal and she was the beating heart of that show, so it felt very strange being on set without her," said Murphy, who Collinge described as seeming to be "in a kind of shock" during this part of the interview. "The difficult thing to comprehend is that, if it wasn't for Covid, there would be a whole other version of this show with Helen in it," he continued, noting how the "Peaky Blinders" team initially planned on shooting its sixth season during a time when McCrory could have reprised her role.
"She cares about everybody. She's really funny and really cool, and she had this real warmth. She really cared. I've never lost anyone like that — who was young and a friend. It was very confusing. But she was magnificent. She was an absolutely magnificent person," he concluded.
From the sound of it, then, Murphy maintained a close working relationship with McCrory, whose accomplishments in life continue to impact both Murphy and "Peaky Blinders" to this day.