Helen McCrory's Co-Stars Pay Tribute To The Actress After Her Death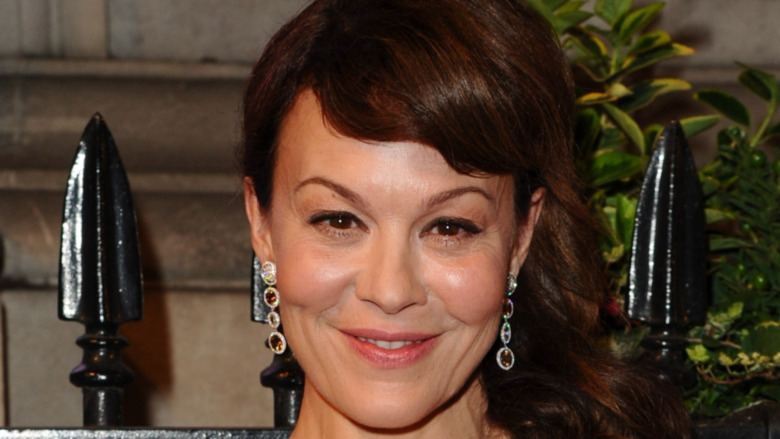 Shutterstock
Helen McCrory, who played the tough-as-nails matriarch of the Shelby crime family on Peaky Blinders, has died of cancer at the age of 52. 
McCrory's husband, actor Damian Lewis, shared the news Friday, April 16, writing on Twitter, "I'm heartbroken to announce that after a heroic battle with cancer, the beautiful and mighty woman that is Helen McCrory has died peacefully at home, surrounded by a wave of love from friends and family. She died as she lived. Fearlessly. God we love her and know how lucky we are to have had her in our lives. She blazed so brightly. Go now, Little One, into the air, and thank you."
McCrory had a decades-long acting career, but was best known to audiences for her performances as Polly Gray since season 1 of Peaky Blinders, as Cherie Blair in The Queen and its follow-up The Special Relationship, and as Narcissa Malfoy in the final three Harry Potter movies. In what turned out to be her last role, she voiced the daemon Stelmaria on the His Dark Materials series and also appeared on the ITV limited drama Quiz. She and Lewis married in 2007 and had two children. 
In the wake of her death, those who worked with McCrory on stage, on screen, and on charitable endeavors took to honoring her life and legacy. 
Helen McCrory's co-stars paid tribute to her care and her passion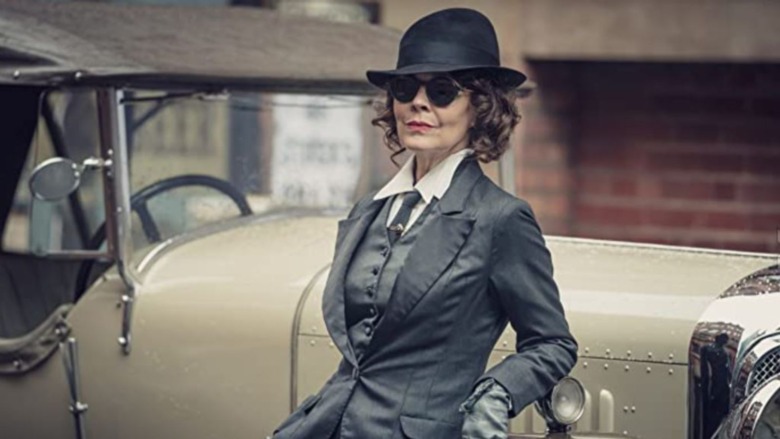 BBC
Helen McCrory's Peaky Blinders co-star Cillian Murphy released a statement picked up by press outlets like Variety. "I am broken-hearted to lose such a dear friend. Helen was a beautiful, caring, funny, compassionate human being. She was also a gifted actor — fearless and magnificent...I will dearly miss my pal." 
Michael Sheen, who appeared in The Queen as McCrory's on-screen husband, Tony Blair, wrote on Twitter, "So funny, so passionate, so smart and one of the greatest actors of our time. From the first moment I met her when we were just kids it was obvious she was very special. It was an honour to work with her and know her. Much love to Damian and her family. Heartbreaking."
Helen Mirren, who played Queen Elizabeth II in The Queen, posted on Instagram, "A great actress and a great person. this is so very very sad." 
Actor Taron Egerton wrote his own tribute on Instagram, reminiscing about working with McCrory in the theater early in his career. "I did my first job with Helen. It was at the National Theatre in Stephen Beresford's the Last of the Haussmanns," he wrote. "I played a teenage boy who was besotted with her. It wasn't difficult; she was kind, funny, awe-inspiringly talented and was full of so much life...I will always remember the scenes we shared in that play. She helped make me a better actor. She was amazing."
Helen McCrory was remembered for her charitable efforts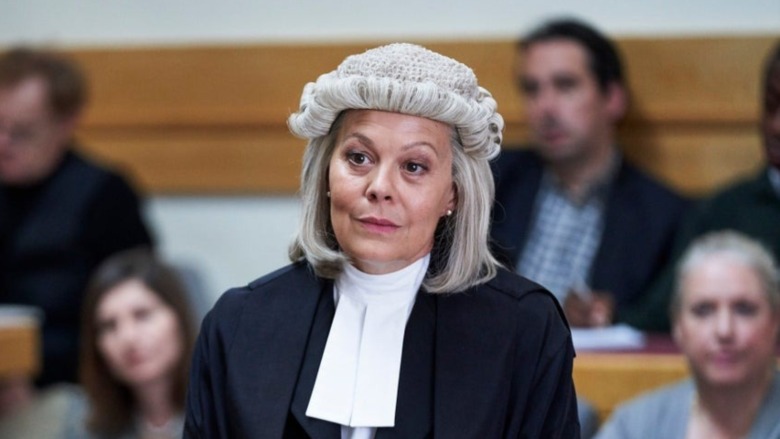 ITV
McCrory was remembered not just for her contributions to the craft of acting but also for her determination to give back to the community. Comedian and actor Matt Lucas wrote on Twitter, "Helen McCrory will be remembered not just for her remarkable stage and screen performances, but also for her selflessness and generosity. She and Damian were the motor driving FeedNHS, working tirelessly during the pandemic to raise millions for others. What a tremendous loss."
The official Twitter account of London Mayor Sadiq Khan posted a tribute featuring a photo of McCrory from an event. "Off-screen, a proud feminist, helping us unveil the statue of Millicent Fawcett in Parliament Square, and giving young Londoners their first chance in the creative industries through her charitable work," the post read. "All our thoughts are with Damian and Helen's family."
"By all accounts, Helen McCrory was a remarkable woman. By any reckoning, she was an actress of great power and vulnerability. Very sad to hear of her passing," comedian and actor Michael McKean tweeted.
"Unbearable and unbelievable that Helen McCrory has gone," actor Mark Gattis wrote on Twitter. "A genuine firecracker with an aching vulnerability. A wonderful actor and a wonderful woman."
"Utterly heart breaking, what a loss," her Quiz co-star Aisling Bea tweeted. "Every actor looks & looked up to Helen McCrory – so brilliant and gripping and transformative and those who knew her as a friend really loved her."