It's Time To Talk About That Surprise Mid-Credits Cameo In Jackass Forever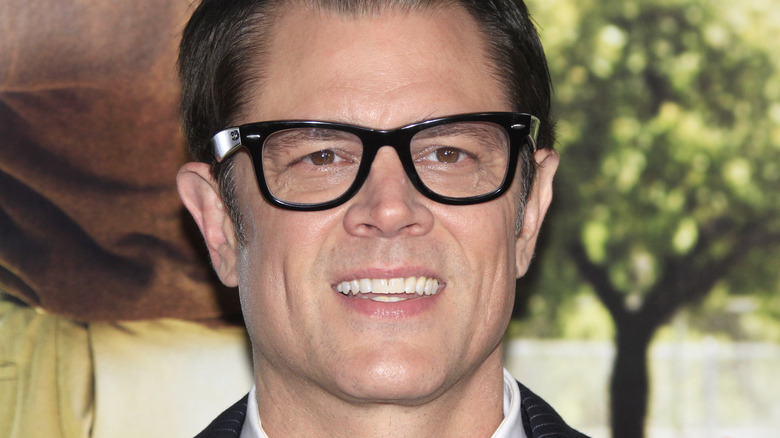 Joe Seer/Shutterstock
This week the self-destructive, groin-punching boys are back in town with the arrival of "Jackass Forever." Bees, bears, and balls are dropped on Johnny Knoxville and his team in what is expected to be their final film. Sadly, even amid all the chaos and surprising celebrity appearances, two missing members of the OG "Jackass" crew are noticeably absent from it all.
A year after "Jackass 3," the stunt team suffered the tragic loss of Ryan Dunn in 2011 following a fatal car accident. While the new film is understandably crammed with the sort of hilarious ideas these men have put into action for over two decades, time is still spent in the film's closing credits to honor their late friend. The other absentee is Bam Margera, who ended up in legal disputes with his former squad after it was revealed that he was required to go through a 90-day rehab that he refused. 
Margera filed a suit against his former friends, Knoxville, and director Jeff Tremaine, who himself actioned a restraining order against Margera. Given this frayed relationship, it's understandable that Bam wasn't exactly a featured member of the cast for this latest outing. That said, he does make a shocking cameo via archival footage at the end of the film, and it's a poignant moment worth talking about.
Bam Margera does appear in the closing credits of Jackass Forever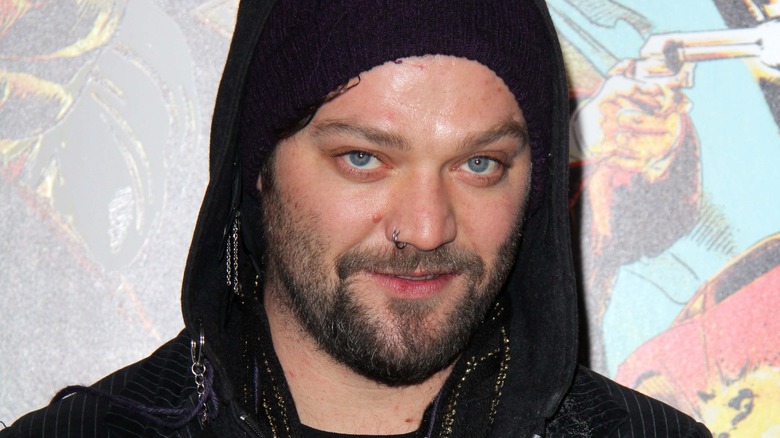 s_bukley/Shutterstock
After the dust has settled and various members of the Jackass squad walk away hunched over broken and giggling like idiots, the film rolls heartwarming credits on what is seemingly the end of an era. Besides the laughs and outtakes from the movie, there's also plenty of old footage of when the group started out, in a bumpy but hilarious trip down memory lane. The members of the group all appear fresh-faced and clueless of the toll these stunts will eventually take on them in a curtain call that makes sure to acknowledge the two that aren't present are still sorely missed — no matter the circumstance of their absence.
Besides the heartfelt tribute to Ryan Dunn, there's also an appearance of Margera in the film's closing. Brief as it is, old footage shows Bam in the early days when the group was still talking. It's bittersweet, but at least it's a clear indication that Knoxville and his entourage still have love for their friend.
"Jackass Forever" is now playing in theaters.