The Book Of Boba Fett Character Fans Are Worried About Most After Chapter 6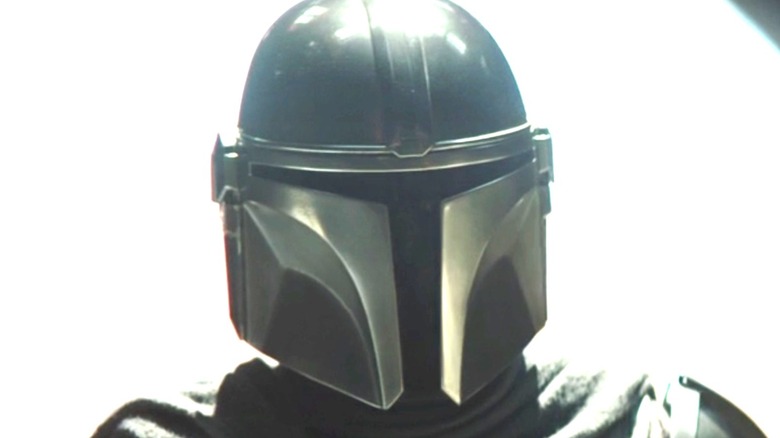 Lucasfilm/Disney+
This article contains spoilers for "The Book of Boba Fett" Chapter 6. 
The latest episode of "The Book of Boba Fett" gave fans a lot to consider. Chapter 6 of the miniseries didn't hold back on shaking things up, giving us a look at how Grogu's Jedi training is going with Luke (Mark Hamill)—whose errors as an instructor are already becoming clear—before bringing things home to Tatooine for a shocking third act. As The Pyke Syndicate moves in on Boba Fett's (Temuera Morrison) territory, determined to continue moving spice across the desert sands, it's clear that no holds are barred as the two groups prepare for a final showdown. Even Din Djarin (Pedro Pascal) is back to aid in the fight.
But for some fans, it seems The Pyke Syndicate may have gone too far with their final act of aggression in this action-packed episode. In the final scene, after bounty hunter Cad Bane (Corey Burton) shows up in Mos Pelgo—now renamed Freetown—for a high noon showdown against Cobb Vanth (Timothy Olyphant) that gives many Western movies a run for their money, a pair of Pykes head into town to deliver a lethal blow to Boba Fett's territory. The attack has some fans wondering whether a beloved character from the original trilogy is alright.
Fans are worried sick about Max Rebo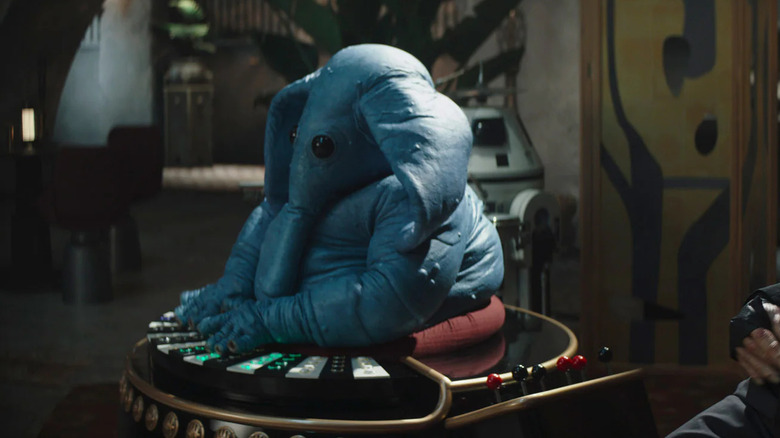 Lucasfilm/Disney+
When two Pykes show up to Garsa Fwip's (Jennifer Beals) Sanctuary in Mos Espa, the proprietors are nervous. The pair are notably out of place amid the thrill-seeking clientele and bumping beats of the cantina band led by Figrin D'an. The Pykes turn down drinks and a complimentary helmet cleaning, then leave a suspicious package behind at their table. When the protocol droid picks it up to return it, it turns out to be a bomb that even knocks people down in the street outside the Sanctuary.
The explosion has many fans worried about one character in particular: Max Rebo. The blue, elephantine, synth-playing alien has become a fan favorite since first appearing in Jabba's palace back in "Star Wars Episode VI: Return of the Jedi." When Jabba's barge exploded in that movie, it was assumed he went down with it, so his return as part of Figrin D'an's Sanctuary band had fans relieved that all was well in the Tatooine music scene. Which is why, even though he's nowhere to be spotted in the Sanctuary bombing, a lot of people are concerned for Max Rebo's wellbeing.
On Reddit, viewers voiced their concerns for Max. u/Hulksdogg wrote, "where's max rebo?? Is he safe? Is he alright?" Others pointed out that Rebo was suspiciously absent from the Sanctuary, with u/theyusedthelamppost observing, "Max was suspiciously absent from the shots where it panned around the Sanctuary showing musicians. Almost like it was making a point to tell us that he wasn't there."