The Challenge Star With The Most Appearances But No Final Wins
Mike Coppola/Getty
"The Challenge" may have begun as a spin-off of "Real World" and "Road Rules," but the competition series more than stands on its own these days. In the years since its June 1998 premiere, "The Challenge" has produced nearly 40 seasons of television and has made legitimate stars out of many of its contestants. In fact, one of the biggest reasons that fans keep coming back to the series is so they can continue to spend time with many of the competition show's recurring cast members, some of whom have appeared in well over 10 seasons of it.
Indeed, while "The Challenge" continues to shake up its roster on a season-by-season basis, it has also assembled a group of familiar players that fans have gotten to know intimately over the years. Whether it be someone like Johnny Bananas or Chris "CT" Tamburello, "The Challenge" has spotlighted more than its fair share of scene-stealing players. With that in mind, it's worth asking: Which longtime "Challenge" player has appeared in the most number of seasons without winning any of them?
The answer may come as a surprise to fans of the MTV competition series.
Aneesa Ferreira has yet to win a season of The Challenge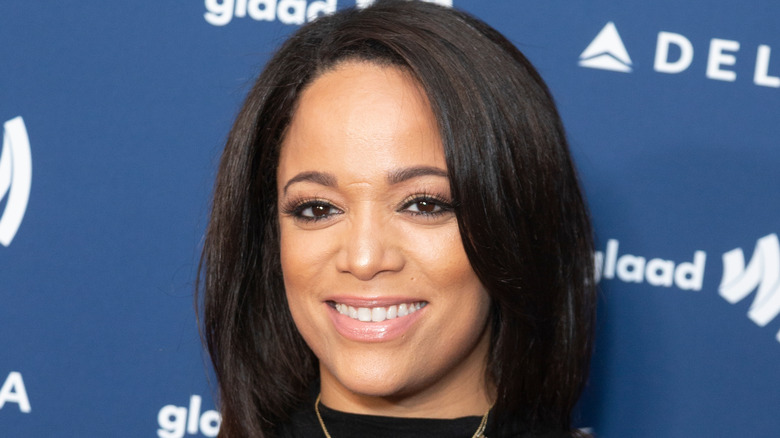 lev radin/Shutterstock
According to US Weekly, it's actually Aneesa Ferreira who has appeared in the most seasons of "The Challenge" without winning one of them. As of this writing, Ferreira has competed in a total of 15 seasons of "The Challenge," but has yet to score a final win for herself. She made her "Challenge" debut in its sixth season, "The Battle of the Sexes," and has remained one of the show's biggest recurring cast members in the years since then. Thankfully, despite the fact that she's been competing on the "Challenge" since 2002, it doesn't sound like Ferreira plans on leaving the MTV series any time soon. At least, that's based on one interview she gave with Vice in April 2021.
Speaking with the outlet about her time on the show and the legacy she's built for herself over the years, Ferreira revealed that she's happy to continue appearing in "Challenge" seasons for the foreseeable future. "There's going to be some point where either I'm not going to want to do this or they find other people to do it that are more fitting for whatever themes they're going for," Ferreira noted. "But I'll keep going until that time comes."
In other words, while Ferreira may have yet to win a season of "The Challenge," the door is still very much open for her to do just that.