Who Is The Actress In The Frito-Lay Super Bowl 2022 Commercial?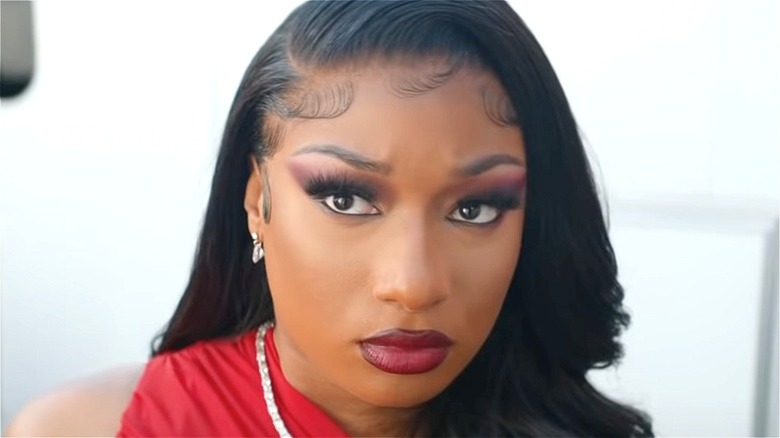 Doritos/Youtube
With yesterday's AFC and NFC Championship games now in the books, the two teams are set for Super Bowl LVI. On Sunday, February 13, the Cincinnati Bengals will face off against the Los Angeles Rams in the first ever Super Bowl hosted at LA's SoFi stadium. 
It should be a good ballgame, but if you're like millions of other fans tuning in, you're not really there for the competition. You're there for the famous Super Bowl ads. Like every year, companies have spent millions of dollars on Super Bowl ad slots, and millions more on the ads themselves. Often, that means hiring the biggest stars to help hawk their products. Even better, many companies release their Super Bowl ads early to generate more buzz.
If you're watching, nothing's more distracting than when you recognize a star in one of these ads but can't quite place them, like the star in this ad for Flamin' Hot Cool Ranch Doritos (via iSpot.TV).
The ad starts off with a big star snacking on a bag of the chips as she walks through rows of trailers on set for Super Bowl LVI. Finally, she arrives at her own – her nameplate is right there on the front of the trailer. When she tries the handle, she finds that it's locked. After jiggling the handle, the door opens a crack. A suspicious sloth arm slowly emerges and knocks the nameplate off the trailer, then shuts the door and locks it. "Excuse me?" the star says in disbelief?
Who is this star? Read on to find out.
If you guessed that the ad stars Megan Thee Stallion: congratulations on your reading comprehension skills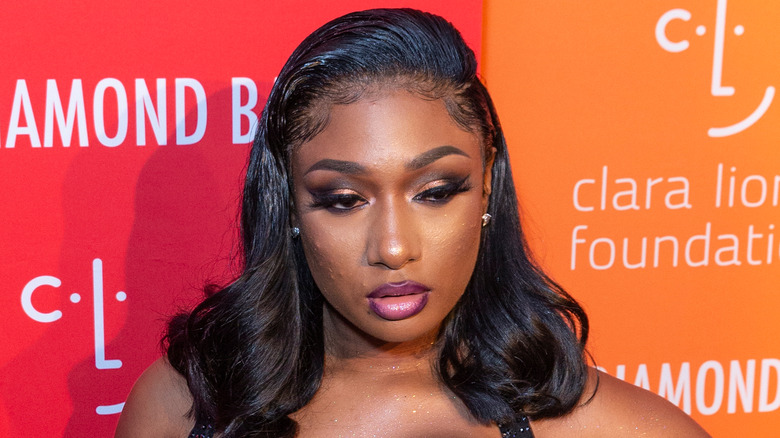 lev radin/Shutterstock
It's not exactly a surprise to learn that the ad stars Megan Thee Stallion, since her name is right there on screen. Most likely you're reading this because you can't quite place her.
Megan Thee Stallion is a rapper from Houston, TX who first went viral in 2016 after a video of her competing in freestyle rap battles was posted online.
In 2020, Megan Thee Stallion made history as the first female artist to have three number one hits on the streaming charts in one calendar year. The songs were: "Savage," which featured Beyoncé; "Body," a single from her 2020 debut album "Good News"; and "WAP," which she released with Cardi B and became one of the most talked-about songs of the year (via New York Daily News).
Flamin' Hot Cool Ranch Doritos isn't the first product she's endorsed, either. In 2020 she became a Global Brand Ambassador for Revlon (via Elle). The following year she signed a deal with Popeye's that included her own franchise as well as a hot sauce, which is called "Hotties" – a nod to her nickname for her fans (via Billboard).
Megan Thee Stallion was already one of the country's top up-and-coming rappers, and her new Super Bowl ad is sure to raise her profile even more.