The Squid Game Star You Missed In All Of Us Are Dead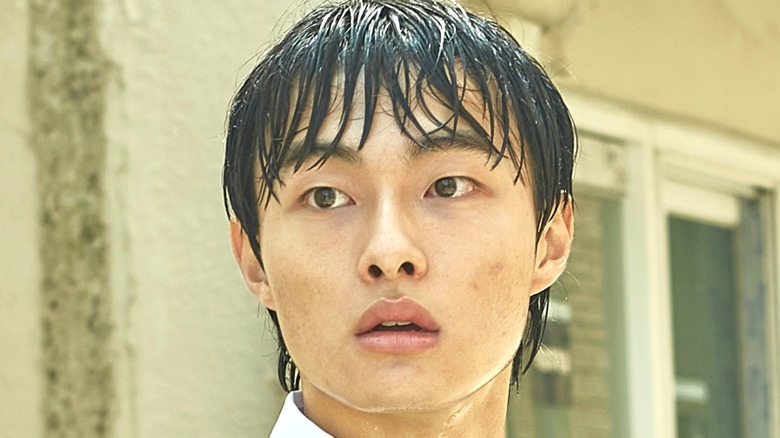 Yang Hae-sung/Netflix
South Korean media is on a seemingly endless upswing of international popularity, and the latest example of that is "All of Us Are Dead." This horror series from Chun Sung-il is a relentlessly thrilling cross that mixes familiar coming-of-age tropes with zombie apocalypse shenanigans. The new Netflix show has already amassed huge viewership numbers since its debut on January 28, becoming the streaming platform's most-watched show worldwide in its premiere weekend (via NME).
The success of "All of Us Are Dead" comes on the heels of a banner year for South Korean series on the world stage. 2021 saw two other K-dramas shoot to the top of the Netflix charts, one of them being the recent — and similarly supernatural-themed — "Hellbound," and the other being, of course, "Squid Game," Netflix's most-watched series ever. "Hallyu" aficionados in the West may notice that, in addition to commonalities like the urgent tone, emotionally charged violence, and largely single-location action, "Squid Game" and "All of Us Are Dead" also share one major star.
Actor Lee Yoo-mi shows up in these two Korean Netflix hits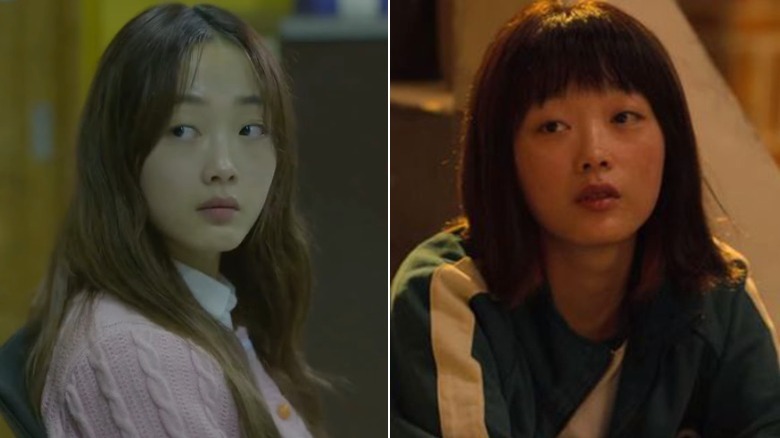 Netflix
Based on a webtoon by Joo Dong-geun, "All of Us Are Dead" tells the story of a group of students confined to their school as a zombie apocalypse breaks out, forcing them to make do with equipment from around the school to avoid being turned by the hordes of flesh-eaters encroaching on them. One of the students at the center of the plot is Lee Na-yeon, played by rapidly rising film and TV star Lee Yoo-mi (via IMDb). The class' resident child of privilege, Na-yeon reacts to the zombie crisis in increasingly erratic, shocking, and wanton ways. Those left reeling at her behavior throughout the show might be surprised to know this is the same actress who played the kind Ji-yeong on "Squid Game."
Despite her limited screentime on "Squid Game" (in comparison to "All of Us Are Dead"), Lee was able to make a huge impression with her performance as Ji-yeong. A cool, disaffected player whose aloof demeanor conceals a lifetime of trauma, Ji-yeong managed to become one of the show's most beloved characters even with a shorter episode order, thanks most of all to her touching friendship with Sae-byeok (HoYeon Jung). It's a character who couldn't be more different from Na-yeon in just about every respect, which goes to show Lee Yoo-mi's degree of skill as a performer.
"All of Us Are Dead" and "Squid Game" are currently available to stream on Netflix.