First Look At Star Trek: Strange New Worlds Teases A Return To The Original Star Trek Format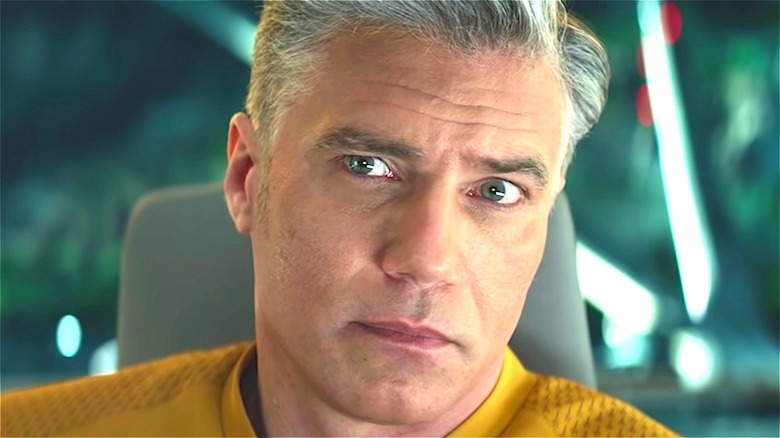 Paramount+/YouTube
Avid fans of "Star Trek" will know that Captain James T. Kirk, famously played by William Shatner, was not the original captain of the U.S.S. Enterprise. The original pilot episode of the groundbreaking sci-fi series originally featured Captain Christopher Pike, at the time played by Jeffery Hunter.
But Pike (though he briefly appeared in the 2009 "Star Trek" reboot film) recently made a full return in Season 2 of "Star Trek: Discovery," this time played by Anson Mount, who will now star in his own spinoff show, "Star Trek: Strange New Worlds." The new show will feature many familiar characters and is being touted as a return to the format of the original series, preferring stories contained within a single episode over the serialized, season-long arcs that are more common in the bingeable TV shows of the contemporary streaming era.
Now, in the form of a new teaser poster, fans have been given their first glimpse of where "Strange New Worlds" might boldly go when it debuts on Paramount+ in May.
Captain Pike, Spock, Uhura, and more return for the new Star Trek series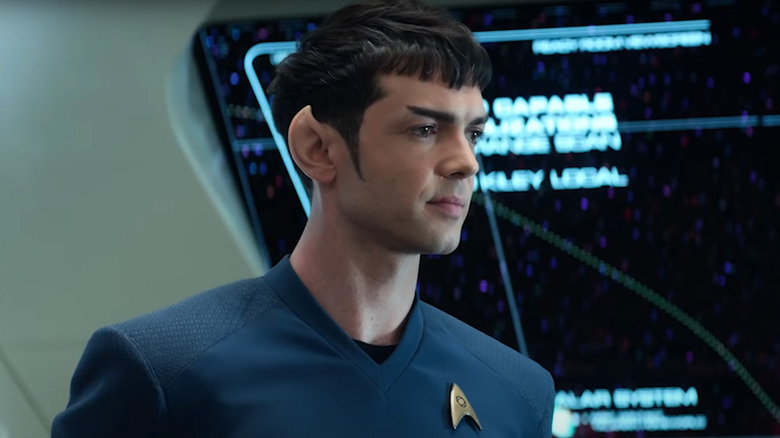 Paramount+/YouTube
A new teaser poster released on Twitter today by Paramount+ confirms the May 5 release date for "Star Trek: Strange New Worlds" and offers a glimpse into what fans can expect from the much-hyped show. Above a desert-like landscape, we see the silhouette of a man on a horse. Above him, the familiar saucer and twin engines of the U.S.S. Enterprise hang in the sky like a promise. The tagline reads, "The frontier is waiting," evoking the spirit of exploration that guided so much of the groundbreaking series during its initial run, which began in the mid-1960s.
"Star Trek: Strange New Worlds," in addition to the return of Captain Pike, will see the roles of legacy characters including Spock, Nyota Uhura, and Christine Chapel filled by Ethan Peck, Celia Rose Gooding, and Jess Bush respectively. There will also be a slate of new characters on board the Enterprise, most notably Christina Chong as La'an Noonien-Singh, who shares a surname with one of the most notorious villains in "Star Trek" history.
Following the adventures of Captain Pike means the show will be set before "Star Trek: The Original Series," since Pike eventually meets an unfortunate fate. However, his adventures made him a role model for captains who followed in his footsteps, and to see those escapades put to screen is a dream come true for many lifelong "Star Trek" fans.