The Character You Likely Forgot Stephanie Beatriz Voiced In BoJack Horseman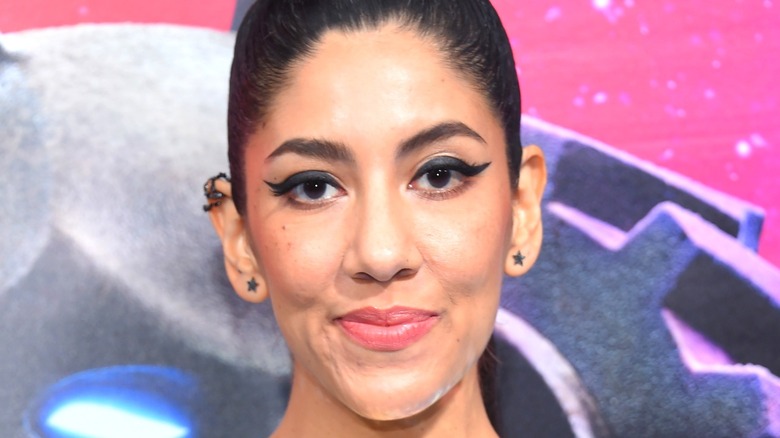 DFree/Shutterstock
It's been quite the busy year for Stephanie Beatriz. Some sitcom stars struggle to break out from under the shadow of their famed TV roles, but if anything, the "Brooklyn Nine-Nine" star was able to become more ubiquitous outside of her turn as Rosa Diaz over the course of 2021. Arguably the big name of the year's cinematic musical-palooza, Beatriz had a significant supporting role in "In the Heights" as Carla, and also lent her voice to Mirabel, the charismatic central heroine of Disney's "Encanto." The series finale of "Brooklyn Nine-Nine" allowed her to put a bow on the character that defined her career for the better part of a decade, and she's even dipped her feet into theater, starring in the play "2:22 A Ghost Story" in London (via London Theatre).
It seems like the sky is the limit for the talented Argentinian-American actress (and director) going forward. But one place where fans can be certain they'll find her is the recording booth. Over the years, Beatriz has parlayed her incredibly versatile voice into a bright, prolific career as a voice actor, appearing on shows like "Bob's Burgers," "Family Guy," "Central Park," "Elena of Avalor," "Devil May Care," "Maya and the Three," and "Q-Force." She even used to have a role on "BoJack Horseman" — incidentally, as an actress on a cop show.
Stephanie Beatriz voiced actress Gina Cazador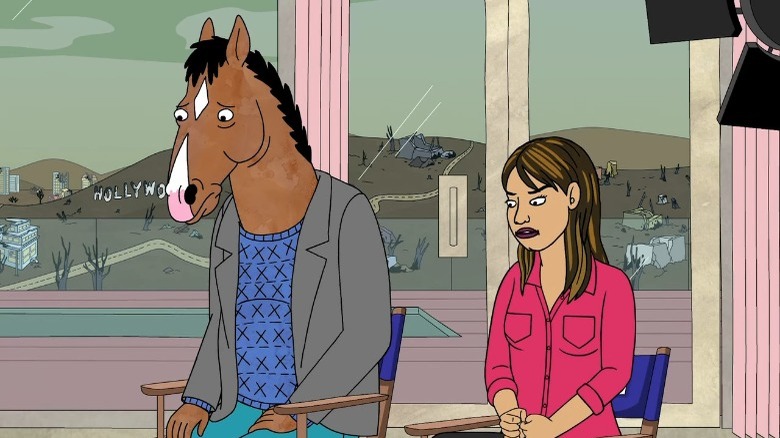 Netflix
As a scathing, no-holds-barred look at the entertainment industry and its psychological toll, Netflix's "BoJack Horseman" featured characters in varied walks of showbiz life — starting with the protagonist himself (voiced by Will Arnett), a washed-up nineties sitcom star trying to get back in the limelight.
One of the struggling Hollywood dwellers depicted on the show is Gina Cazador, a TV actress who has been struggling all her life to get a big break and earn fame and recognition, but whom hasn't quite been able to get there yet. Voiced by Stephanie Beatriz, Gina is a sharp-tongued, no-nonsense workhorse (no pun intended) who takes every gig seriously and powers through a career of failed one-season cop shows, having long given up on waiting for her moment in the sun. But that moment finally comes via "Philbert," the dark and gritty police drama series on which she stars alongside BoJack.
Eventually, even as her professional life takes off in new and exciting ways, Gina finds herself caught up in the turmoil of BoJack's destructive behavior patterns, and she ends up at the center of some of the darkest, most gut-wrenching character moments in all of "BoJack Horseman." Beatriz expectably nailed both the role's comedic and dramatic charges for the nine episodes on which she appeared, and even got the chance to show off her pipes with a musical number on the Season 5 episode "The Showstopper."