Who Plays Darius Walker On Chicago P.D.?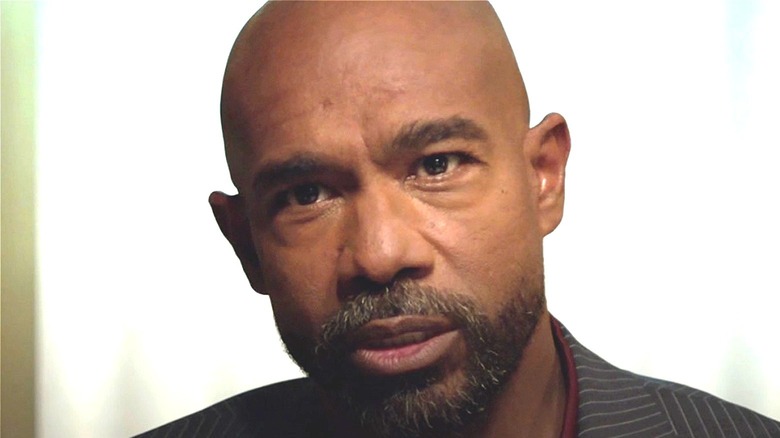 NBC/Peacock
NBC's "One Chicago" franchise has featured a seemingly endless list of talented actors over the years, whether they have recurring roles or just guest star for a few episodes. The series of shows — which centers around the fictional law enforcement units in Chicago — first kicked off with "Chicago Fire" back in 2012. It was soon followed by "Chicago P.D.," which premiered in 2014, showcasing the span of crime investigations of the city's major police force. Since then, "Chicago P.D." has aired nine seasons and counting, and in Season 7, one particularly complex character, Darius Walker — the drug dealer and community do-gooder — made quite a splash on the show. 
During his time on "Chicago P.D.," Walker went from being a major crime boss to becoming a criminal informant for the police force. However, this resulted in his gruesome murder, which is a moment that viewers likely had nightmares about, since his body was found on a pool table with a dead rat hanging over it. Given that finish, Walker hasn't appeared on "Chicago PD" for a few seasons, for understandable reasons.
However, the actor who plays him has continued getting people's attention. His name is Michael Beach, and he has starred in several well-known films and TV shows throughout his decades-long career. 
Beach kicked off his film career with an 80s flick starring Morgan Freeman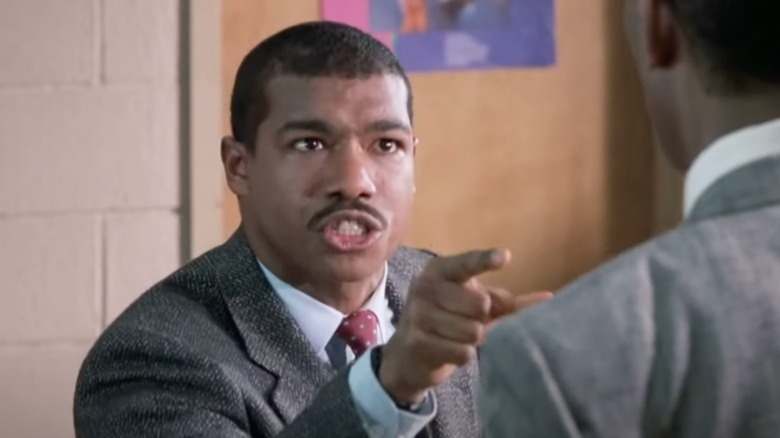 Warner Bros.
The Boston-born actor has starred in countless films over the years, with his first major hit being 1989's "Lean on Me." The film starred Morgan Freeman as Joe Clark, who takes over as the principal of a failing school. Beach portrayed Mr. Darnell, a struggling teacher at the school who finds himself at odds with his new boss.
Beach's most memorable scene as Mr. Darnell is when he is sent to Clark's office, a confrontation which ends in the teacher getting suspended. In a fit of rage, Darnell literally flips Clark's desk in his face, which was definitely a memorable scene for Beach, who was relatively new to acting at the time. 
His portrayal paid off, as his film roles have only grown bigger and more prominent, from 1992's "One False Move," to 1997's "Soul Food," to 2018's "Aquaman," where he played the father of secondary bad guy Black Manta (Yahya Abdul-Mateen II), who dies following a battle with the titular superhero.
Michael Beach had his big break with Waiting to Exhale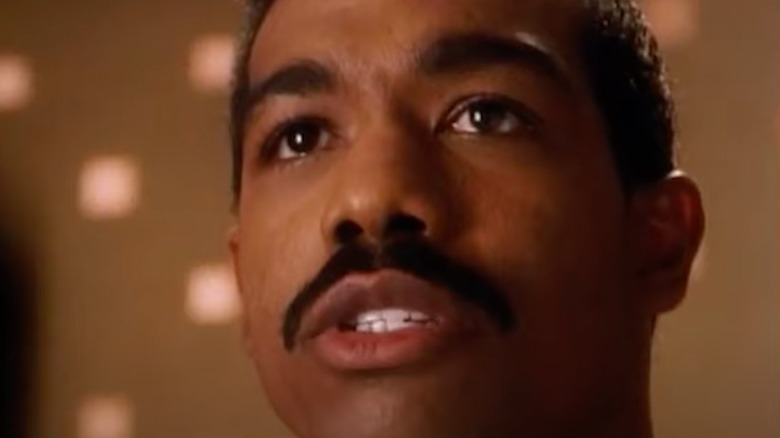 20th Century Studios
Beach's biggest film role to date was arguably his work on the 1995 drama and comedy film "Waiting to Exhale," starring Angela Bassett and Whitney Houston. The movie, which was directed by Forest Whitaker, follows a group of Black women who bond over their relationships with men, as help each other navigate through their shared experiences. The R-rated flick is based on the Terry McMillan novel of the same name. 
Beach plays the memorable role of John Sr., the unfaithful husband of Bassett's character, Bernadine. One of his biggest scenes in the film is when he admits to his wife that he's leaving her for another woman. This leads to an unforgettable acting moment for Bassett, as she responds to her husband's betrayal by burning all of his clothes.
Beach starred in several major TV series including Sons of Anarchy, ER, and the 100
While Beach's film acting credits are impressive, his list of TV appearances might be even more expansive (via IMDb). Even outside of his role in "Chicago P.D.," Beach had guest roles on major series including "Blue Bloods," "NCIS," "Criminal Minds," "Law and Order" and many more. Additionally, he's had several recurring roles — from playing Al Boulet, the ex-husband of Jeanie, on "ER" to portraying Captain Moore on Paramount+ crime drama "Mayor of Kingstown." 
That said, one of his most well-known performances happened when he took on the role of T.O. Cross in FX's "Sons of Anarchy" — the former president of the Grim Bastards Motorcycle Club — which he played until the series' final episode, proving to be one of the FX show's more popular characters. 
He also starred in the sci-fi series "The 100," he played the Earth Skills teacher (turned villain) Charles Pike. The list of shows that Beach has made appearances in goes on and on, but clearly, he can take on a variety of roles and pull them off with exceptional talent.