Who Plays Cassidy Reid On Yellowstone?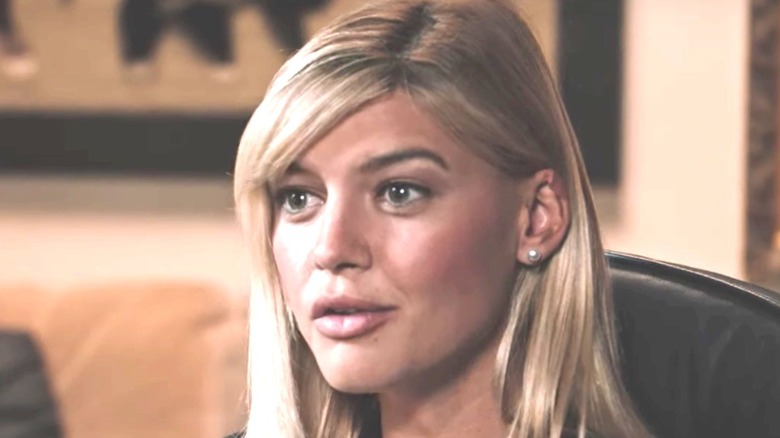 Paramount Network
For a show that's framed by majestic, vast, and often empty landscapes of Montana, Paramount Network's modern-day Western "Yellowstone" is surprisingly full of treacherous people, and a fairly large percentage of them have the surname Dutton. The members of the show's central clan aren't above roughing up pretty much everyone who opposes their goals or control of the Yellowstone Dutton Ranch — either politically, mentally, or physically. To make matters even more complex, they also have plenty of baggage as a family, and have been known to clash with each other. 
In Season 2, the Duttons' internal struggles are once again in full effect when patriarch John Dutton (Kevin Costner) recruits rodeo star-turned-prosecutor Cassidy Reid to run for Montana Attorney General to make sure Jamie Dutton (Wes Bentley) won't get the gig. John's plan is successful, and ends up kickstarting Reid's political career that takes her all the way to the position of the Deputy Attorney General of the United States. 
While Reid's is certainly one of the more rewarding supporting character arcs in the show, one can't help but wonder why the actor playing her looks so familiar. Let's take a look at who plays Cassidy Reid on Yellowstone.
Kelly Rohrbach started her acting career small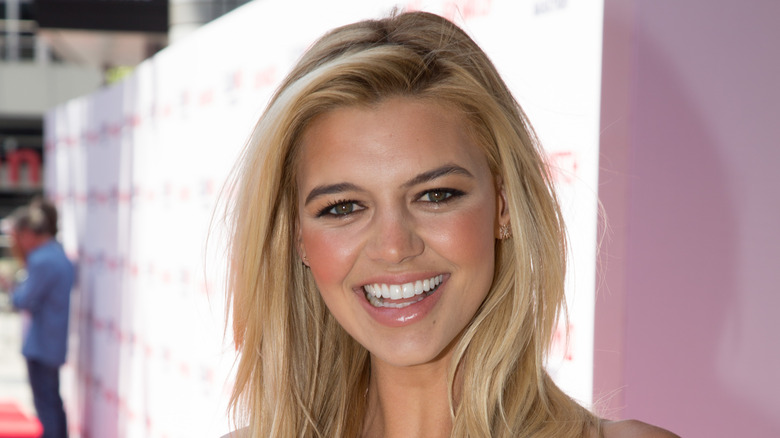 Handout/Getty Images
Actor and model Kelly Rohrbach is indeed a familiar face from a fair few projects. While she rose to prominence as a Sports Illustrated Swimsuit Rookie of the Year in 2015, it's worth noting that she's not a model who got into acting — it's actually the other way around (per People). At the point Sports Illustrated gave her the honor and she started getting major modeling gigs, she had been working as a model for a grand total of two months — but she did already hold a degree in theater from Georgetown University, and had furthered her acting studies at the London Academy of Music and Dramatic Art.
Rohrbach started getting onscreen roles in 2013, and over the next few years, she appeared in a couple of relatively small movies, and a number of minor one or two-episode roles in shows like "The New Normal," "Two and a Half Men," "Rizzoli & Isles," and "Angie Tribeca." Her biggest role between 2015 and 2017 was CW Seed's paranormal investigator comedy "The P.E.T. Squad Files," in which she appeared on 12 episodes, and acted opposite folks like "This Is Us" and "Heroes" star Milo Ventimiglia. 
Kelly Rohrbach is C.J. Parker in 2017's Baywatch
Apart from her modeling career and her role in "Yellowstone," the most likely project you remember Kelly Rorbach from is her turn as lifeguard C.J. Parker in the 2017 "Baywatch" movie, which rebooted the classic beach action drama as a cheeky action comedy. The fact that Rohrbach was chosen for the iconic role made famous by Pamela Anderson was obviously a big deal, especially considering the sheer amount of star power attached to the project: Dwayne Johnson took over the role of Mitch Buchannon from David Hasselhoff, and other stars included Zac Efron, Hannibal Buress, and Yahya Abdul-Mateen II — as well as cameo appearances by Hasselhoff and Anderson themselves, of course. 
The original NBC show was hardly Shakespeare, but it was highly popular, unlike the 2017 movie. "Baywatch" ended up belly-flopping at the box office, thanks to a combination of bad reviews and stiff competition in the shape of "Pirates of the Caribbean: Dead Men Tell No Tales" and "Guardians of the Galaxy Vol. 2." Nevertheless, it's a fun watch that's arguably way better than you remember — and even though it did "win" a Razzie, it did so in a special, almost gentle new Razzie category: "So Bad You Loved It" (via CNN).