This DCEU Star Is Suddenly Climbing The Betting Odds To Be The Next James Bond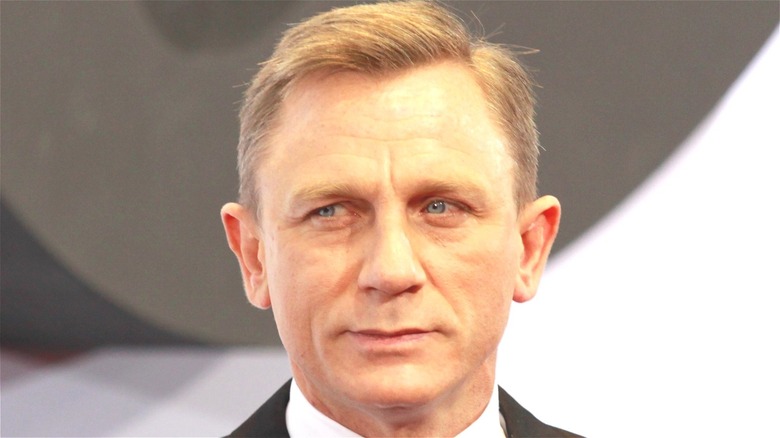 Piotr Zajac/Shutterstock
Although it faced a number of production issues and pandemic-related release delays, "No Time To Die" arrived in theaters with a bang back in fall 2021. The film sees James Bond (Daniel Craig) go up against the nefarious Safin (Rami Malek) who has control of a deadly bioweapon that could decimate the planet. The film is Craig's last outing as 007, and his final mission clearly impressed fans, since it has an 88% audience score against an 83% critic rating on Rotten Tomatoes. It also boasts one of the most emotional endings from throughout Craig's tenure. Or as Douglas Davidson put it for Elements of Madness, "audiences say goodbye to Bond in a way that feels undoubtedly earned, triumphant, and bittersweet all at once."
When it was confirmed that "No Time To Die" would be Craig's swan song in the role, it sparked the inevitable conversation of who should pick up the mantle of 007 after the British star. There are a few names that seem to be at the top of everyone's mind, like "The Suicide Squad" star Idris Elba and "Eternals" lead Richard Madden.
But there's another major star from the DC Extended Universe who is climbing the betting odds to be the next James Bond.
Henry Cavill is climbing the ranks
Henry Cavill has had an incredibly successful decade, first stepping up to play Superman back in 2013's "Man of Steel," before reprising the role in "Batman v Superman" and "Justice League." But aside from the DCEU, the star also leads Netflix's fantasy series "The Witcher" as powerful monster slayer Geralt of Rivia, and he's already flexed his super-spy muscles as August Walker in "Mission: Impossible — Fallout." As outlined by OddsChecker.com, Cavill is also surging as one of the top favorites to step into 007's shoes. He's a big enough name that it would make sense for him to become Bond, and he's certainly got the chiseled jaw and handsome looks for the character.
As the site pointed out in a report obtained by Looper, Cavill's name has circled the role for quite some time, and he was previously given +1300 odds/7.1% chance of becoming the next Bond. However, those numbers have since increased, and Cavill now sits at +500/16.7% chance of winning the role. The actor is up against some talented competition though, as the site also puts "Venom" star Tom Hardy at +500/16.7% of becoming Bond.
Leading the charge at +400/20% chance is "Bridgerton" star Regé-Jean Page, who made audiences swoon with his performance as the Duke of Hastings, Simon Basset. It'll probably be quite some time before the Broccoli family and Eon Productions announce who will pick up the 007 mantle for the next era of the franchise, but any of these stars could do an excellent job with the character.