The Wizards Of Waverly Place Episode You Likely Forgot Starred Shakira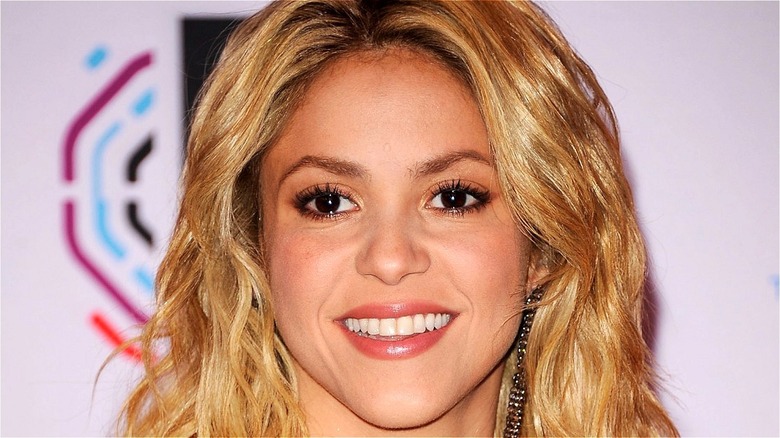 Ian Gavan/Getty
Some skeptics — the type to knit their brows any time a pop music star tries has a go at acting, only to react with astonishment when the results actually turn out good — were surprised when Selena Gomez gave a great, charismatic performance on Season 1 of "Only Murders in the Building." But they really shouldn't have been surprised at all: After all, years before Gomez starred on the hit Hulu dark comedy series, and even before she established herself as one of the world's most popular singers, Gomez made her name as an actress on "Wizards of Waverly Place."
The fantasy comedy show, which aired on Disney Channel between 2007 and 2013, was one of the defining teen sitcoms of its era, drawing consistently high ratings and earning multiple Primetime Emmys (via IMDb). And Gomez, starring as teen wizard-in-training Alex Russo, held down the fort for years and years before her worldwide musical stardom was crystallized. It's no wonder she's got the chops.
In fairness to the rest of the show's cast, she wasn't alone. In addition to fellow series regulars David Henrie, Jake T. Austin, Jennifer Stone, Maria Canals Barrera, and David DeLuise, Gomez was often accompanied by some seriously heavy-duty guest stars — including but not limited to Fred Willard, Dwayne Johnson, Rachel Dratch, Rob Reiner, Wilmer Valderrama ... and, yes, even Shakira. Here's who she played.
Shakira played herself on a hilariously out-there Season 3 episode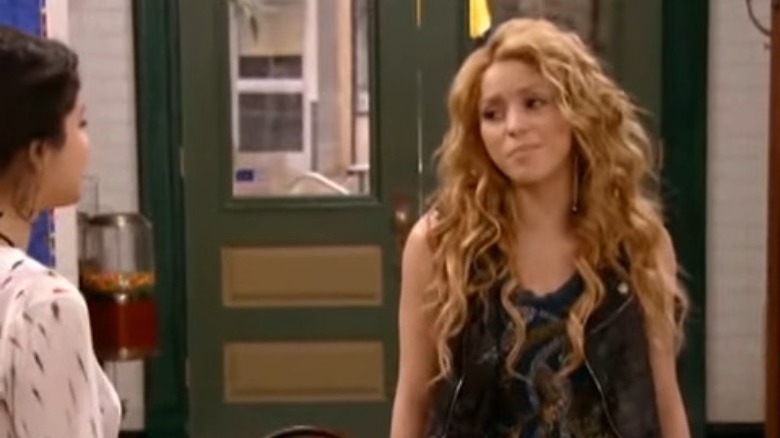 Disney Channel
One of the core running themes of "Wizards of Waverly Place" was transformation — both of the teen protagonists into their older, more mature selves over the course of the show, and of humans into different forms via magic. And on the 12th episode of Season 3, aptly titled "Dude Looks Like Shakira," a particularly radical use of transformation was demonstrated.
On the episode, it is revealed that the Russo kids' Uncle Kelbo (Jeff Garlin), a recurring character on the show, has been using a spell to turn himself into pop music superstar Shakira, but has lost control of his transformation's timing. In fact, it turns out that Shakira is Uncle Kelbo, only taking up a second identity, Hannah Montana-style. Since an old wizard law prohibits the use of magic for the pursuit of fame and fortune, the kids have to scramble to find a way to help their uncle change back into himself for good. But, in the meantime, Shakira gets to have plenty of fun with the role of a middle-aged man impersonating her, and to do a bit of harmonizing with Gomez.
Interestingly, per IMDb, this turn as "Uncle Kelbo" marked the first time since the 1994 Colombian telenovela "El oasis" that Shakira did proper acting, outside of a music video, as a character other than herself — or at least her real, non-shapeshifted self, anyway.