The Real Reason Jackass: The Movie Was Made
Johnny Knoxville, born Philip John Clapp, and his crew of fearless stunt performers, which featured Steve-O, Jason "Wee Man" Acuña, Brandon Cole "Bam" Margera, and the late Ryan Dunn, first graced our screens when the MTV show "Jackass" premiered in 2000. While the series, which relied on violent slapstick humor, may have seemed unlikely to succeed, the show's cast was soon catapulted into fame. During a 2018 interview with Vanity Fair, Knoxville shared that "everything happened very quickly."
"I went from making ten cent a word, writing for magazines and acting in Bud Light commercials or whatever commercials to being on the cover of Rolling Stone. And that was a pretty big leap, it took a little getting used to," explained the actor.
The show's third and final season premiered in 2002. "Jackass: The Movie" debuted the same year. During a July 2021 appearance on "The Nine Club" podcast, Wee Man explained how the film ended up being made.
Wee Man explained how Jackass: The Movie was made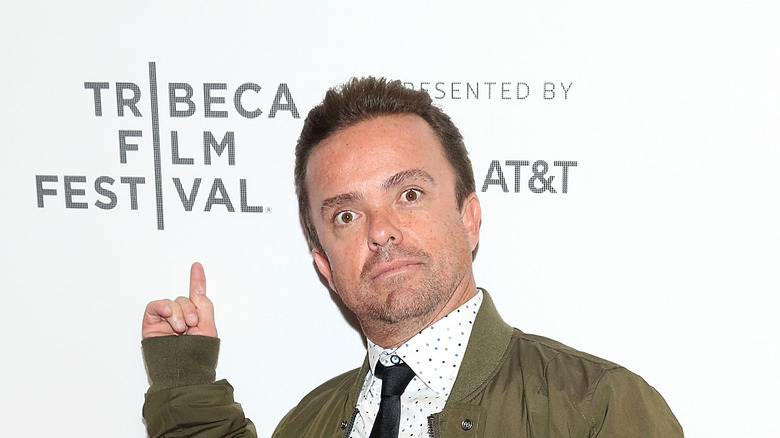 Robin Marchant/Getty Images
During the "Nine Club" episode, Jason "Wee Man" Acuña shared that following the show's third season, the "Jackass" cast wanted a pay increase for future episodes or for MTV to greenlight a film.
"We were like we're either like you're paying us insanely or we want something else. And so after Season 3 hit, we were like either pay us or we want a movie. And that's when we came with the first movie," explained the skateboarder. Wee Man went on to say that MTV allowed the "Jackass" crew to have more freedom to film unusual stunts, such as "light[ing] farts," for the 2002 film.
While speaking to Vanity Fair in 2018, Johnny Knoxville also shared information about the production of "Jackass: The Movie." He noted that he had "abruptly quit the television show," which came as a shock to MTV. The father of three explained that after "a lot of back and forth," he agreed to star in the 2002 movie.
The sixth "Jackass" film, "Jackass Forever," will premiere in February 2022. In a January 2022 interview with Extra TV, alongside the movie's director Jeff Tremaine, Knoxville revealed that he was more concerned about the well-being of the "Jackass Forever" stunt crew than he had been while filming past projects. "I just know all the things that can go wrong and sometimes they just lodge in my head and it's like, 'Oh god I don't want to put that guy through that,'" explained the filmmaker.