MTV Is Bringing Back This Classic Series
Fans can get ready to once again see where the magic happens when MTV relaunches its long-running show "MTV Cribs" in August.
"MTV Cribs" first premiered on the music-oriented network in September 2000, meaning the program has been around, in one format or another, for over two decades. As noted by Deadline, there have almost 20 seasons of Cribs produced since its first episode visited the homes of Jewel, Moby, and the Osbournes, with over 100 episodes produced for the main series.
Since the show's initial run through the 2000s, there have been several spin-offs and revivals of "Cribs." The show received a reboot in 2010, has had an international version produced in the U.K., and even had an edition air on country-focused sister network CMT called "CMT Cribs." The show's most recent revival was on Snapchat, which began with a tour of Steve Aoki's Las Vegas mansion.
However, as MTV announced on July 14, "MTV Cribs" is coming back to its original network as it visits the homes of celebrities around the country. Here are a few of the surprises fans can expect from the newest revival of the long-running reality show.
MTV Cribs has some exciting celebrity visits coming up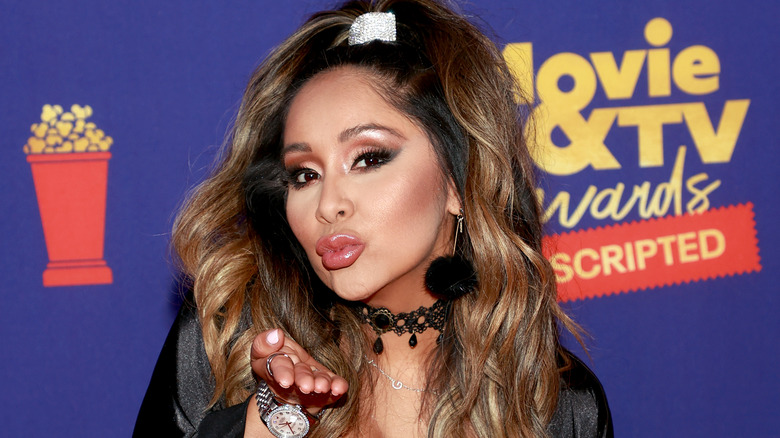 Matt Winkelmeyer/2021 MTV Movie and TV Awards/Getty Images
After Deadline revealed that "MTV Cribs" is on its way back, MTV News followed up with a detailed announcement of the celebrities that would be featured on the show's newest season.
That announcement lists 18 different homes that will be visited, with more to be added as the season progresses. Fans should get ready to explore the homes of celebrities such as Nicole "Snooki" Polizzi, Martha Stewart, Rick Ross, Ryan Lochte, and Kathy Griffin. With any luck, viewers will be able to see a bit more of what goes on in those celebrity households besides just decorating, such as when Mariah Carey showed off an entire room full of shoes on one of the best-known episodes of "MTV Cribs."
In an exciting development, Deadline also notes that the revival is being overseen by the show's original creator, Nina Diaz. Diaz is now the chief creative officer of MTV Entertainment Group, which is producing the show. When asked about the revival, Diaz said, "'Cribs' didn't simply introduce the celebreality genre, it created a blueprint for how we engage on social media. We are thrilled to usher in a new era of this iconic franchise for audiences around the world."
Fans won't have to wait long until they see the newest version of "MTV Cribs" incorporates the social media landscape that dominates celebrity culture today: The first episode is set to air on August 11.