Why Some Fans Are Frustrated With Erin In Blue Bloods' 250th Episode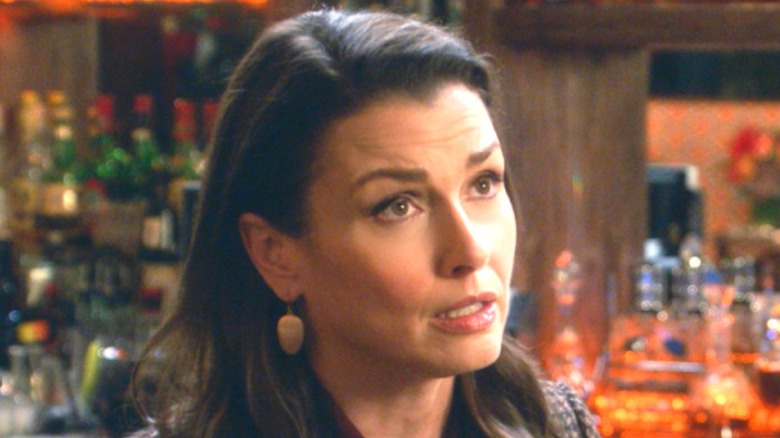 CBS
Since its debut in 2010, "Blue Bloods" has offered a unique take on the genre of police procedural dramas. Rather than focusing on a select group of officers, the CBS show follows a multi-generational family of law enforcement workers who bring different perspectives to the table. The popular show recently hit a milestone of 250 episodes with Season 12 Episode 13, "Cold Comfort."
The episode follows the Reagan family and associates as they investigate the theft of rare books from a local bookstore, mourn the curious death of an old friend and, most significantly, grapple with how to deal with a potentially corrupt colleague. While Frank (Tom Selleck), Danny (Donnie Wahlberg), and Maria Baez (Marisa Ramirez) figure out the most efficient way to handle the troubling situation, Erin (Bridget Moynahan) is also stirring up trouble.
After learning that her partner and friend, Anthony Abetemarco (Steve Schirripa), has a new woman in his life, Erin becomes suspicious and begins an investigation of her own. "Blue Bloods" fans often regard Erin as the level-headed one in the family, but she took things too far in "Cold Comfort."
Erin's behavior toward Anthony was out of line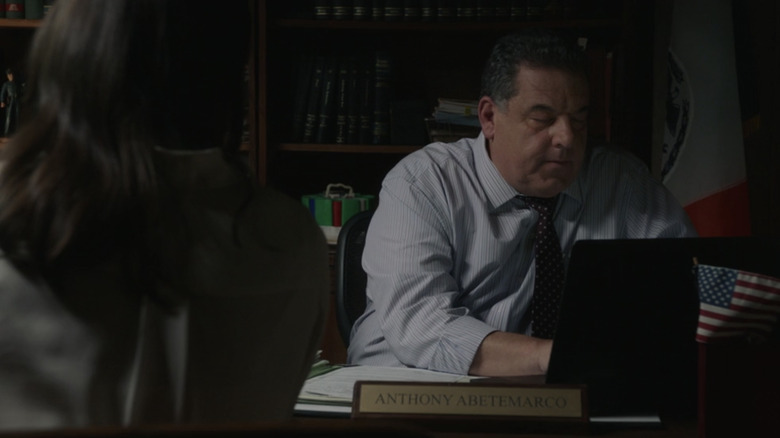 CBS
While Erin's suspicions about Yelena (Evgeniya Orudzheva) may have come from a good place, she went about showing her concern recklessly. From taunting Anthony while they're on the clock to stalking him after work, it's no surprise that fans were frustrated by her in "Cold Comfort."
On the "Blue Bloods" subreddit, u/BuffytheBison started a thread to criticize Erin's actions, calling her behavior "at best unprofessional and at worst abusive." They went on to say her incessant probing and use of job resources to snoop was "way over the line."
"Erin is not the most easy character to like and she (comes) off as god like," admitted u/thunderbolts99mcu.
In a lengthy comment, u/jaedon explained that it was "important" to see her character make a mistake like this. "She can't use her position to settle matters of her own personal curiosity," they said. "Her concern for him went way beyond work and friendship."
Others noted that their relationship has always suffered from blurred personal and professional boundaries. "Erin definitely (overstepped) and hopefully this will help them form more respectful boundaries," said u/Powerful_Factor1887.
Similarly, "Blue Bloods" fans took to Twitter to say that Erin "doesn't know how to mind her business." Despite her bad behavior, it seems like she finally learned her lesson by the end of the episode.