The Biggest Mistake Nicky Ever Made On Blue Bloods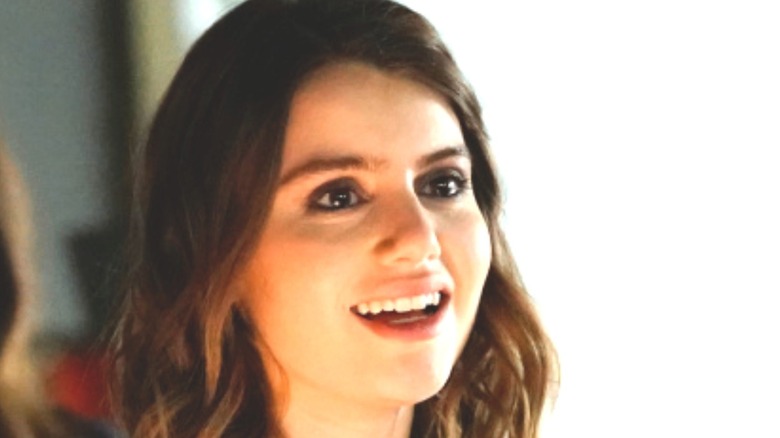 John Paul Filo/CBS
It isn't always easy to be part of a multi-generation family with an innate expectation that you go into law enforcement. That's especially the case for Nicky Reagan-Boyle (Sami Gayle), the daughter of Assistant District Attorney Erin Reagan (Bridget Moynahan) and Jack Boyle (Peter Hermann) on the CBS drama "Blue Bloods."
Nicky is something of a non-conformist. Smart and mature, she is known for speaking her mind, and often dissents from the orthodoxy passed down by her grandfather Frank (Tom Selleck). Although she did flirt with the idea of following in the footsteps of her grandfather and other family members by becoming a cop, she eventually stays true to her nature and moves to San Francisco to work for a tech company, instead. 
Nicky has had her share of dramatic plots on the long-running show, including getting kidnapped by the monstrous Thomas Wilder (Louis Cancelmi). Some of her troubles throughout the years have also been the result of her own poor decisions. There is one moment, in particular, that stands out as the worst possible judgment call that Nicky ever made on "Blue Bloods." 
Nicky unwittingly helped her friend deface an NYPD flag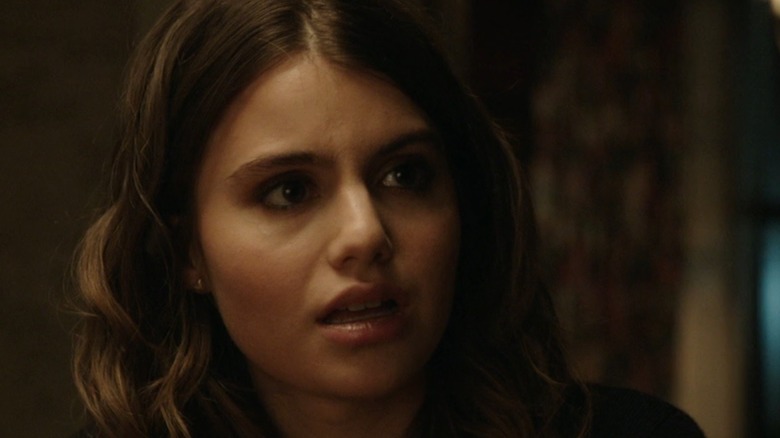 CBS
In the Season 8 episode "Erasing History," Nicky is manipulated into helping her activist friend Chrissie (Naian Gonzalez Norvind) gain access to the NYPD headquarters. Nicky called ahead and got her friend into the building but wasn't aware that Chrissie had plans to deface the NYPD flag in protest of police brutality. The Reagan granddaughter tries to defend her friend at the Sunday dinner, and u/CJaneNorman points out in a Reddit post that when Frank says Chrissie will face charges, "Nicky is all shocked like a fish out of water that the girl may be charged for committing a crime!"
When Chrissie plans a much bigger, more destructive protest, Nicky does help her grandfather stop her. However, her carelessness and gullibility still led her to make a poor decision that put her even more at odds with her family than she already was. Now that the character is grown up and out of the house, let's hope she's learned a thing or two from the biggest mistake she ever made.