The Best Time Sami Gayle Broke Character On Blue Bloods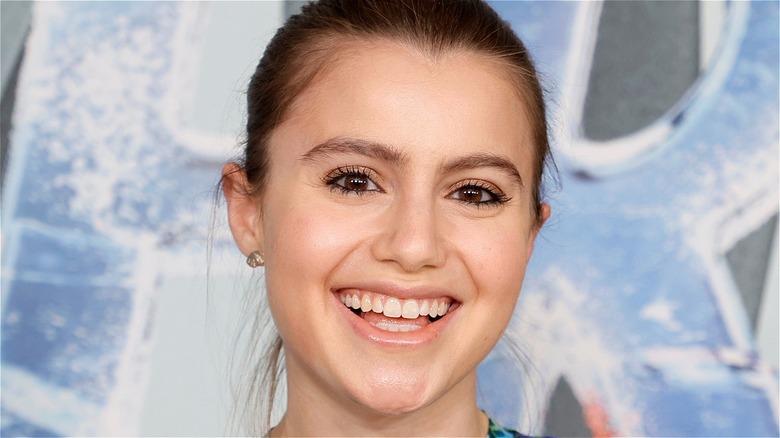 Michael Loccisano/Getty
"Blue Bloods" follows the Reagan family, and when it comes to the adults, they've made it their duty to protect the streets of New York City. But they're not just looking out for innocent civilians. They have kids back home for whom they're trying to leave a better, brighter future, and their stories take just as much prevalence on the series as any of the crimes. 
That's where Nicky Reagan-Boyle (Sami Gayle) comes into play. She's been on the series since the first season, going from a little kid to a college student, all while having significant storylines of her own. From performing with her grandfather in a talent show to dealing with the pressure to use drugs at school, Nicky's been through a lot over the years. But she's always maintained an upbeat demeanor, which seems to have extended to the actress who plays Nicky. Gayle's clearly had a lot of fun over the years, as evidenced from the numerous blooper reels where she's laughing it up with her co-stars. But one such clip takes the cake over everything else.
Sami Gayle hams it up with Bridget Moynahan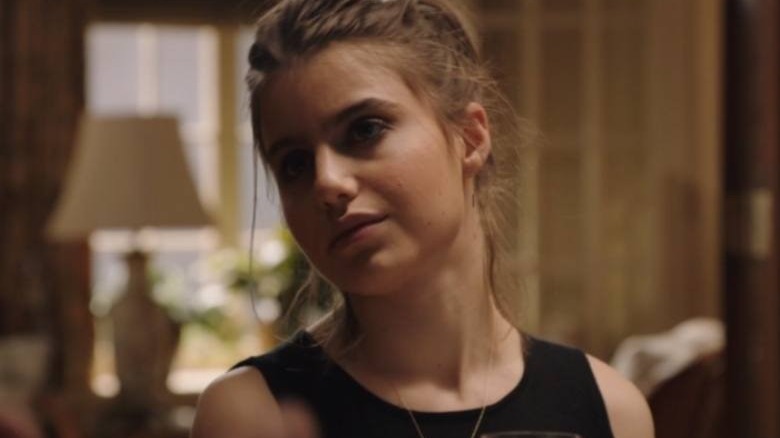 CBS
The Reagan family dinner scenes have become iconic on "Blue Bloods." In pretty much every episode, the Reagans sit down on Sunday night to eat and discuss any issues they're going through. Not only does it show how well-connected the family is with one another, but it also allows for quieter moments. "Blue Bloods" has a tendency to get dark and violent, and the family dinners offer a time of reflection. It also just so happens to be when the actors are at their goofiest. 
As you watch through many of the show's blooper reels, you'll notice how many of the best times actors break character are at these dinner scenes, including for Sami Gayle. During the Season 4 bloopers, there's a hilarious moment where Gayle and Bridget Moynahan, who plays her mother Erin Reagan, get into a bit of an elbow match at the dinner table, shoving each other onto their respective sides. It's unclear what preceded the moment, but it's a fun bit of horseplay between two actors who often have to act against one another.
Gayle may not appear on "Blue Bloods" as often ever since her character went to college, but for the time she was on it, she was a delight to witness.