Is This The Tweet That Got Barry Keoghan Cast As Druig In Eternals?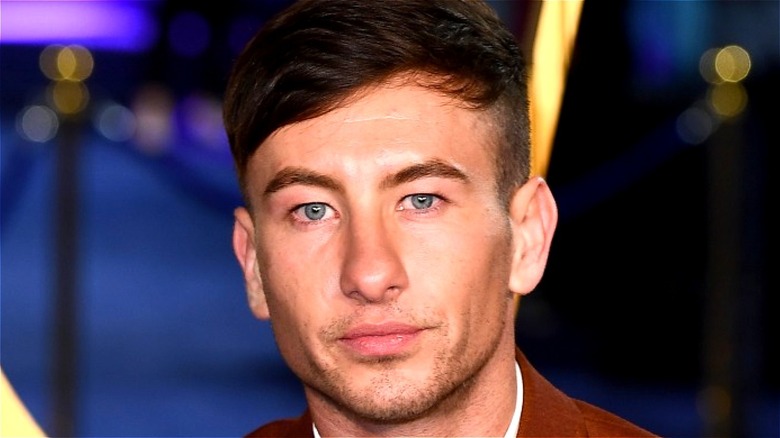 Dave J. Hogan/Getty
"If you can dream it, Tweet it," are the wise words Twitter put on their official account this January, making themselves out to be some sort of public shooting star that people can wish on. Well, since serving as both a public message board and a time capsule full of past quips, random musings, and photos of people's coffee orders, Twitter has been around long enough to see some wishes come true.
Take Simu Liu: He's now famous for starring in the title role of Marvel's "Shang-Chi and Legend of the Ten Rings," but we can easily look a few years into the past to see his tweet directed at Marvel, asking to talk about that very role after "Shang-Chi" was first announced. 
However, if one delves even further into the past, a similar tweet can be found from Irish actor Barry Keoghan, who made his Marvel Cinematic Universe debut last year as the mind-controlling loner Druig in "Eternals." Sure, Keoghan is not quite as famous as some of his co-stars — looking at you, Angelina Jolie — but director Chloé Zhao said she wanted actors who could see some of themselves in the character, according to Entertainment Weekly, and Druig (as well as his unexpectedly fan-favorite pairing with Lauren Ridloff's Makkari) proved to be a surprisingly popular character in the film. 
But still, there is the question: Did throwing his ambitions up on Twitter get Keoghan the part?
Keoghan tweeted about being a superhero in 2013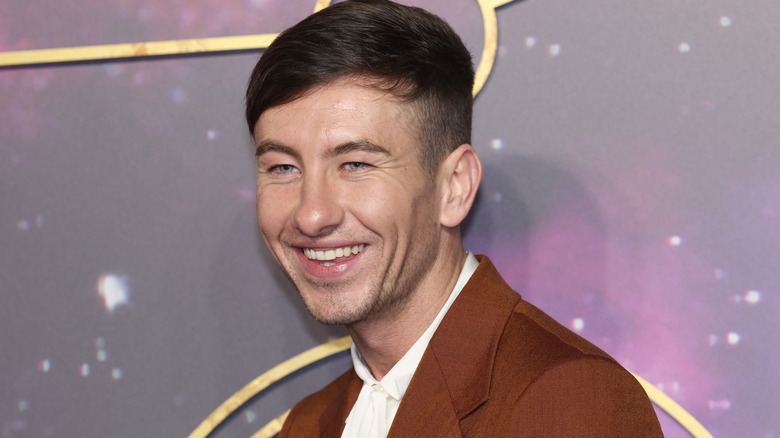 Tim P. Whitby/Getty Images
Way back in 2013, just three years after he began acting, Barry Keoghan tweeted: "@TheRealStanLee Stan Lee, Please Make me a SuperHero." 
By the end of 2013, he was best known for playing Wayne the cat killer on the Irish mob drama "Love/Hate," and the next few years saw him cast as several other young delinquents. After playing the grieving, troubled Martin in the psychological thriller "The Killing of a Sacred Deer," The Hollywood Reporter picked him out as a young star to watch — but he was far from superhero life. In fact, he worried about being typecast, he told The Guardian in 2018, so he began seeking out different roles.
Yet by the time he entered the MCU, he'd been cast as so many villainous characters that fans theorized that Druig, who has an immense power of mind-control, would be the secret villain of "Eternals." This theory was only aided by Druig's admittedly power-hungry streak in the comics. Instead, we now know the honor of being a secret villain was actually bestowed upon Richard Madden's Ikaris. Druig actually revealed himself as a pacifist, dismayed at the violence he saw in humans, and a hero, crucial to the Eternals' effort to save Earth.
Keoghan got his wish: Marvel had made him a superhero. When his casting in "Eternals" was announced, Keoghan brought back that early tweet, commenting: "2013....The power of Belief." Of course, it's hard to imagine anyone at Marvel saw that tweet and kept it in mind for six years. Kevin Feige has admitted that he didn't see Simu Liu's tweet before casting him. 
We at least know that Liu saw Keoghan's tweet, however. After "Eternals" released, Liu replied to the 2013 tweet with a simple: "So you too, huh."