Kevin Feige Confirms What We Suspected All Along About Simu Liu's Shang-Chi Casting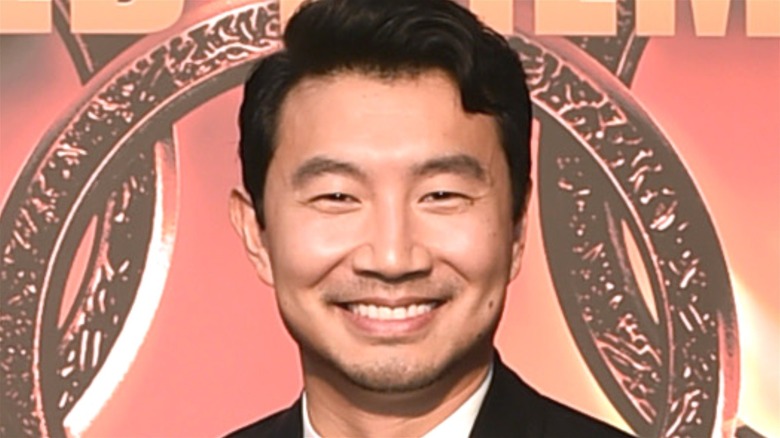 Alberto E. Rodriguez/Getty Images for Disney
"Shang-Chi and the Legend of the Ten Rings" is set to hit theaters on September 3. The film isn't just the first time that the character Shang-Chi will get a live-action adaptation, it's also the first Marvel Cinematic Universe outing to be headlined by an Asian actor. The film stars Simu Liu, who you may also know from the sitcom "Kim's Convenience." Those who are fans of the actor or have been following the film's production closely know that there's some funny backstory to Liu's casting.
Way back in December 2018, when everyone was still reeling from "Avengers: Infinity War" and "Shang-Chi" had only just been announced, Liu sent a cheeky tweet that has since gone down in infamy: "OK @Marvel, are we gonna talk or what #ShangChi."
Well, apparently they did want to talk with Liu about "Shang-Chi," as less than a year later he'd been cast in the lead role. After being cast, Liu tweeted a concise follow-up: "Well s—." And the rest is history.
But, fans who followed that Twitter saga were no doubt left wondering whether or not Liu's original tweet helped nab him the part. Looper recently attended a press event for "Shang-Chi" where President of Marvel Studios Kevin Feige addressed that very issue.
Kevin Feige thinks Simu Liu got his Shang-Chi role for other reasons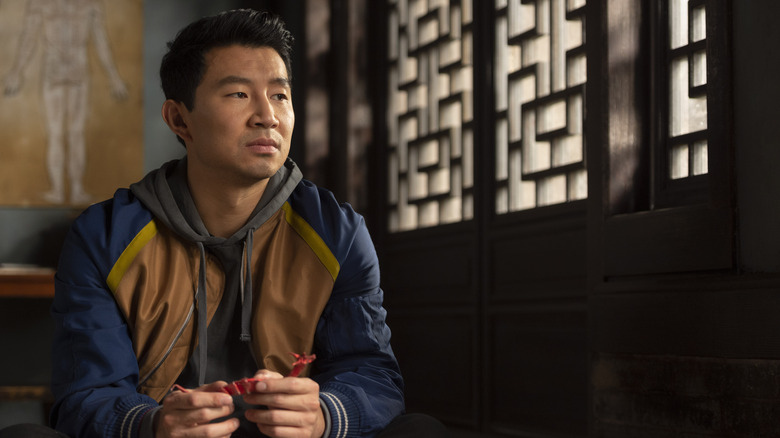 Jasin Boland/Marvel Studios/Disney
During the "Shang-Chi" press event, Liu and Feige were asked about Liu's 2018 tweet. Liu said he was curious to know himself if anyone at Marvel had actually seen it, as he assumed the message wasn't received.
"When you tweet at Marvel, you think it's going to some 19-year-old intern with acne ..." the actor joked. "No one's going to read that. No one cares what I have to say ..."
Feige then came in and set the record straight. "I did not see that, no. I did not see that," he clarified, before going on to add a touching vote of confidence, "Unfortunately, Simu, it was not your tweeting. It was your acting ability, your constant professionalism, and the multiple meetings that you did that got you the job."
Although Feige wasn't influenced by the tweet, that doesn't mean that someone — or something — else was. After assuring Liu that it was his acting talent, not his social media networking skills, that got him the job, Feige did open the door to another possibility: "Now, did Sarah Finn see that, our casting director? I don't know the answer to that question."
And then a third party at the presser presented another intriguing possibility: "I do think the universe saw that."
Considering Simu Liu has been receiving rave early reviews for his performance in "Shang-Chi and the Legend of the Ten Rings," we're going to go out on a limb and say the tweet wasn't overly influential in his casting. However, we're still open to the possibility that it was a call to the universe that was answered in kind.