The Creepiest Unsub In Criminal Minds Season 2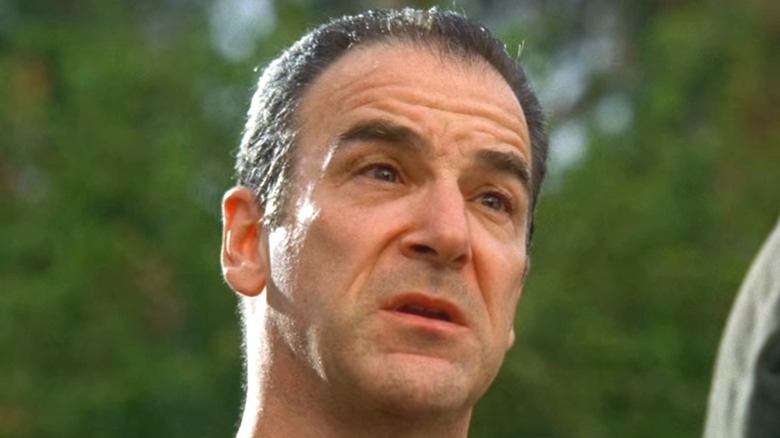 CBS/Netflix
CBS' crime drama "Criminal Minds" had a long run characterized by a whole ton of terrifying yet memorable criminal profiles. But it was the first two seasons of the show that set it up as a unique drama looking at creepy criminals in a different light. The graphic merging of the profilers tracing the steps of an unsub (unknown subject), the "time to deliver the profile," and the climactic showdowns made the show an interesting watch in its initial phase.
With Mandy Patinkin's Jason Gideon at the helm and his genius protege Dr. Spencer Reid (Mathew Gray Gubler) by his side, the team had an exceptional group of detectives. Add to it the technical brilliance of Penelope Garcia (Kirsten Vangsness) and the quirks and expertise of Derek Morgan (Shemar Moore), JJ (A.J. Cook), and Elle (Lola Glaudini) — later replaced by Emily Prentiss (Paget Brester) — the show built a concrete foundation in its characters. All of these, led by the brilliant Aaron Hotchner (Thomas Gibson), and the cast was close to perfect.
What gave the procedural an extra edge were the unsubs. While several cop dramas dealt with murderers who killed for love, money, or revenge, The Behavioral Analysis Unit dealt with murderers whose motives were both complex and deeply unsettling. In Season 2, alone, the team dealt with everything ranging from a child killer to domestic and international terrorists. But one of the most terrifying unsubs of the season was one who also kidnapped and tortured Reid.
Tobias Hankel was super creepy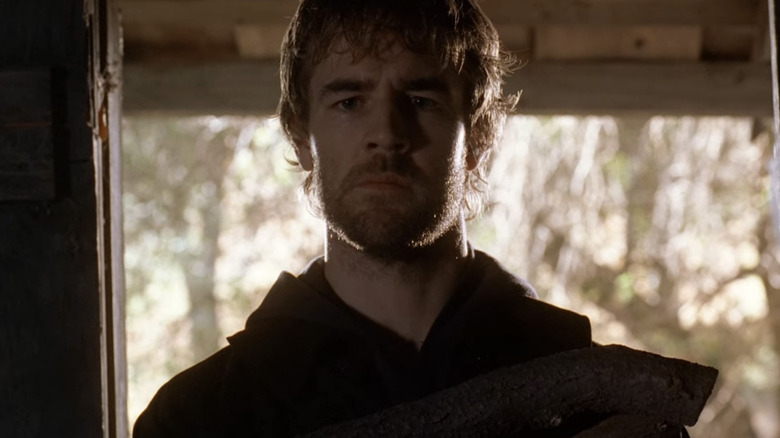 CBS
While the competition was stiff, the bible-reciting and self-harming unsub, who suffered from multiple personality disorder and got a two-episode arc on the show, stole the prize for creepiest Season 2 unsub. Tobias Hankel, played by James Van Der Beek, grew up with an abusive father who eventually forced Hankel to kill him.
Years of physical, psychological, and substance abuse broke Hankel. To cope, his brain split into three different personalities: one, Tobias; two, his father, Charles; and three, Raphael, an angel of death. Each of his victims, chosen by Raphael, came from Hankel's job as a webcam support technician. Every time he killed someone, Tobias made a 911 call.
Eventually, Hankel kidnaps Reid when he and JJ come to his house with questions. Flipping between three personalities, he tortures Reid ruthlessly, almost killing him, while also trying to treat Reid's pain with Dilaudid. This abuse leaves Reid traumatized for a long time — and addicted to Dilaudid.
On a Reddit thread discussing interesting unsubs, several fans pointed toward Hankel. U/Runtyyy said, "Tobias Hankel, watching him cycle between the sadistic persona of Charles, the reluctant and empathetic Tobias, and the coldly detached Raphael is fascinating. James Van Der Beek did a fantastic job!"
Another Reddit thread saw fans admiring the haunting brilliance of Van Der Beek. U/mccabebabe wrote, "Beek in this gripping, tense and ultimately unresolved story are just beyond stellar."
With his performance, Beek set a scary standard for future unsubs.