American Pickers' Mike Wolfe Had A Hilarious Response To A Dangerous Situation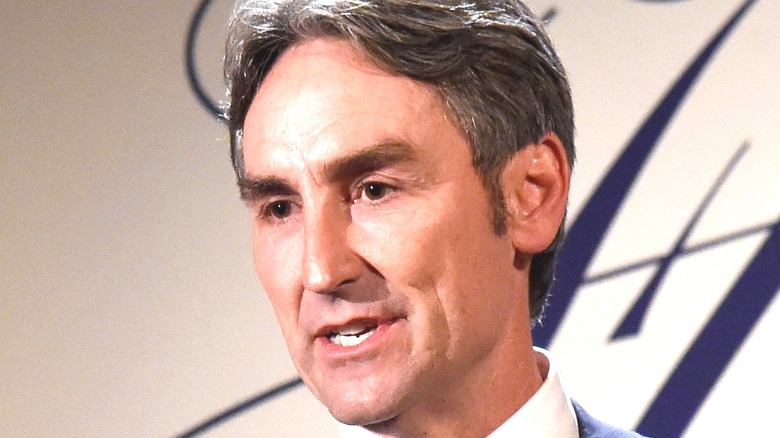 Rick Diamond/Getty
Traveling may be a very exciting activity, but it can also be a dangerous one. Whether one wants it or not, the simple act of being in unfamiliar territory filled with unfamiliar people invites a certain amount of risk. This is a lesson that many travelers, including the cross-country collectors from History Channel's "American Pickers," have learned the hard way. Evidently, just because collectors have things to sell doesn't mean they're overly fond of solicitors.
However, series star Mike Wolfe hasn't let it get him down. By his own account, he hasn't come across too many hostile people on his journeys. However, it has happened, and thankfully he has always been able to escape more or less intact. According to Wolfe, one way he does this is with some quick thinking and even quicker talking.
In one dangerous situation, Wolfe gave a pretty hilarious response that helped him get away unscathed.
Mike Wolfe has a sharp tongue even with a gun in his face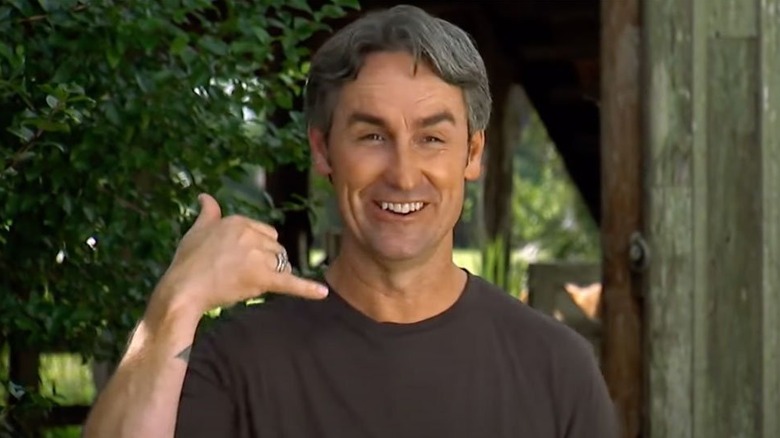 History
Early on in the lifetime of "American Pickers," Mike Wolfe took part in an interview held by Southeastern Antiquing and Collecting Magazine. For obvious reasons, this magazine had some interest in Wolfe's career as a collector and tradesman, as well as the impact the show has had on the collecting and antiquing industry as a whole. However, they also asked about his personal experiences on the road, including whether or not he had ever been "chased away at gunpoint." As it turns out, he had, and even though Wolfe was staring straight down the barrel, he still had something clever to say.
"One time, a guy opened the door and stuck a pistol in my face," Wolfe said. "All I could think of to say was, 'Hey is that [pistol] for sale?' I didn't buy anything there. I haven't had too many of those experiences. I can probably count on my hand how many times I have been run off."
It seems like Wolfe's words paid off, as he was able to walk away without any gunshot wounds. However, the incident does show just how dangerous picking can get at times. Thankfully, as Wolfe said, it isn't a very common experience. Nonetheless, it helps to keep a cool head just in case an irate collector has something else in mind when one shows up at their door.