The Surprising Job Matt Lauria Had Before CSI: Vegas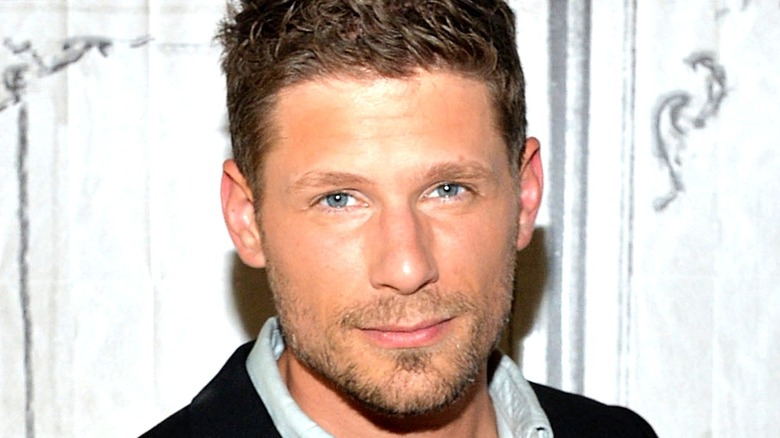 Slaven Vlasic/Getty
While the long-running forensics procedural drama "CSI: Crime Scene Investigation" launched multiple spin-offs, the most highly anticipated addition to the franchise was "CSI: Vegas." The show serves as a sequel to the original and saw the return of fan-favorites Gil Grissom (William Petersen) and Sara Sidle (Jorja Fox).
"CSI: Vegas" was initially branded as a limited series but will be returning for Season 2 without Petersen and Fox. The upcoming episodes will focus on the new team of crime scene investigators, including Lead Investigator Josh Folsom (Matt Lauria).
Surprisingly, Lauria is not new to the "CSI" franchise. The actor, best known for his role as Luke Cafferty in "Friday Night Lights," had a three-episode arc in "CSI: Crime Scene Investigation" as FBI Agent Matthew Pratt. Now, he plays a complex character working to rectify his crime-riddled upbringing by solving crime and seeking justice.
Lauria's rise to prominence as an actor started with a rather unusual entry point.
From clown school to crime scenes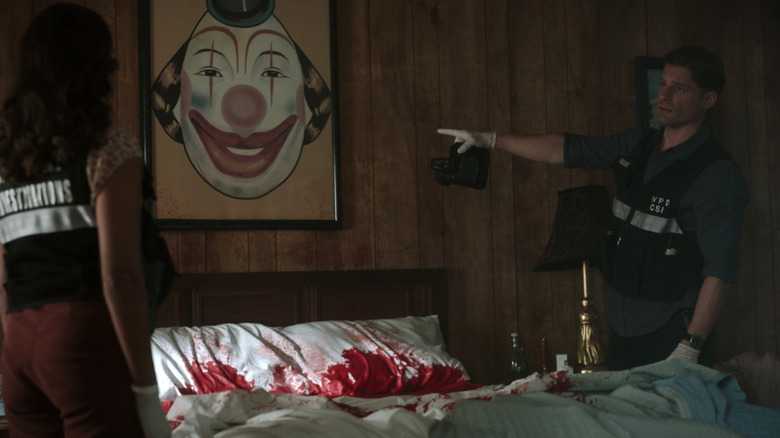 CBS
Before he was an actor, Matt Lauria was known as Jasper the Clown. The "CSI: Vegas" star told Entertainment Tonight that, while at a "crossroads in life," he learned about clown school and went all-in. "I took all the classes, became a clown, had the balloons and the juggling and the magic tricks, and did all those different things," he said.
Lauria says that he was a "minor league" clown, adding that he wasn't top-tier, but he was "good enough." While he never pursued a full-time career in clowning, the skills he acquired were helpful in his pivot toward acting. He explained that, because of how extensive the makeup and costuming was, he got a unique insight into seeing people's reactions to the admittedly polarizing character.
"It's a tough gig with the feedback," he told the outlet. "So I think that probably helps."
Ironically for Lauria, the "CSI: Vegas" team spends an episode investigating a series of murders at a clown motel, with his character leading the charge. Folsom is composed on the job but admits that he had "terrifying" nightmares about clowns as a child.