Gibbs' Worst Moment In NCIS Season 1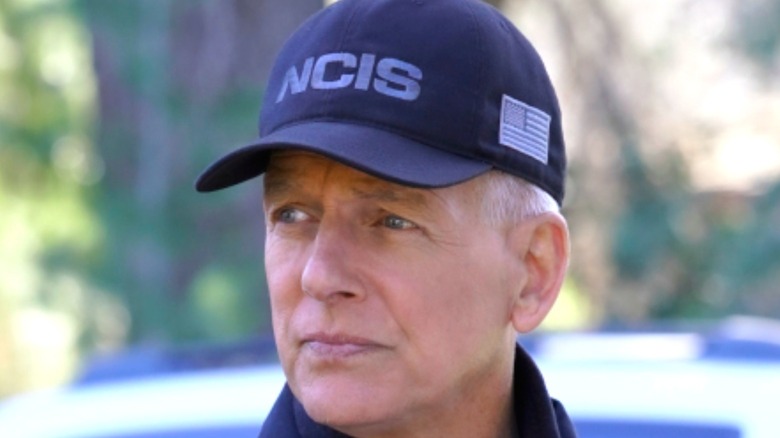 Sonja Flemming/CBS
The CBS crime procedural "NCIS" began in 2003 and has surpassed several television milestones over the years. For the cast and crew of the show, which follows a team of agents investigating crimes in the United States Navy and Marine Corps, the past 18 years have been a glorious run that still doesn't shown signs of slowing. 
In a long-running series such as "NCIS," the importance of original cast members cannot be understated. If there was one constant in "NCIS," apart from the gripping drama, it used to be Leroy Jethro Gibbs. Played by actor Mark Harmon, Gibbs is the indomitable leader of the team for almost the entirety of the show's run. But all of that changes in Season 19, which sees Gibbs retire and settle down in Alaska.
His absence has definitely left a hole in the show, but looking back at his adventurous journey on "NCIS," one also has to acknowledge the questionable things that Gibbs is capable of and oftentimes ends up doing. Whether it's him keeping secrets from his agents and leading them with a strict attitude, or taking matters into his own hands when legal institutions don't agree with him, Gibbs is known to do as he pleases. But there is one particular moment from Season 1 that may bother his team the most.
Gibbs' obsession with catching Ari Haswari in the Season 1 finale was troublesome
Gibbs is a very stern leader, who sometimes stares down and uses a harsh tone with his subordinates. But his obsession with catching the recurring antagonist Ari Haswari (Rudolf Martin) takes an obvious toll on him in Season 1, making him more gruff than usual.
After screaming at Timothy McGee (Sean Murray) and Abby Sciuto (Pauley Perrette), Gibbs questions Caitlin Todd's (Sasha Alexander) ability. She raises her concern in front of Tony DiNozzo (Michael Weatherly) and Dr. Donald "Ducky" Mallard (David McCallum) during lunch. Ducky reveals that Gibbs had also previously become "difficult to live with" when he was chasing a criminal who had sexually assaulted and killed two young girls.
Several fans on the NCIS subreddit noted Gibb's problematic behavior. A now deleted user account on Reddit posted, "Seriously, would it kill the guy to show his team an ounce of respect instead of treating them like damn performing monkeys? Also with his scowls of contempt for people whenever things don't happen on the spot really piss me off." In another thread, u/quiltsohard said, "I didn't dislike him but when things got 'intense' I don't think he handled it well. Yelling, throwing things, punching walls. Yikes. He was the biggest offender of getting personal with a case."
As a result of his unchecked behavior in the "NCIS" Season 1 finale, Gibbs doesn't realize the danger Todd is in until the latter half of the episode, making his outburst not only unnecessary but damaging for the team.