The Ducky Scene That Went Too Far On NCIS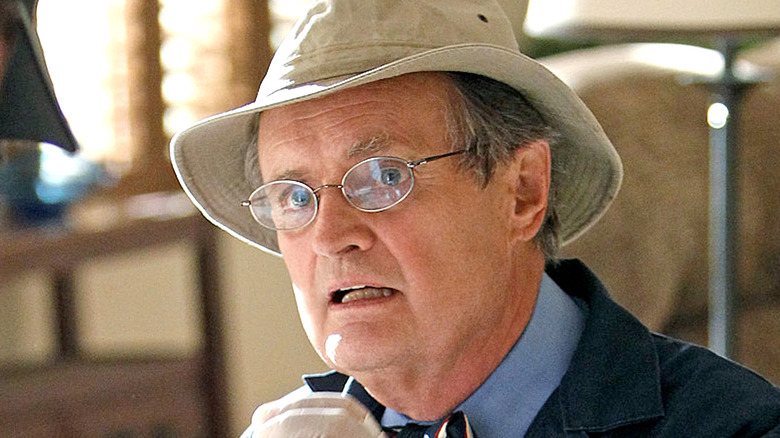 CBS
With over 400 episodes and 19 seasons, "NCIS" has remained one of the most long-standing procedural crime dramas ever to exist, going strong since 2003 (via IMDb). At this point, "NCIS" probably rivals the "Law & Order" franchise in terms of staying power and successful spin-offs. Folks cannot get enough of the investigations the NCIS unit deal with, no matter the disturbing nature of the crimes. The NCIS unit will always solve the case, and there's a nice welcome rhythm in that type of consistency.
Another area that "NCIS" shines in is its memorable cast. Over the seasons, the series plays with a revolving door of characters who come and go. We may have even said goodbye to series lead Leroy Jethro Gibbs (Mark Harmon) this season. But the series still has a few beloved original characters left, with one being Dr. Donald "Ducky" Mallard (David McCallum). The character who starts as the team medical examiner before becoming the NCIS historian is as sharp with his wits as he is with his quips. 
Seriously, Ducky arguably delivers some of the best, most hilarious lines in the procedural drama. On top of that, when fans usually speak of the character, there's hardly ever an ill word against him. However, this doesn't mean that he's always perfect, as there's still one "NCIS" scene with Ducky that went a little too far.
Ducky's romantic interest in the episode Thirst was a little too much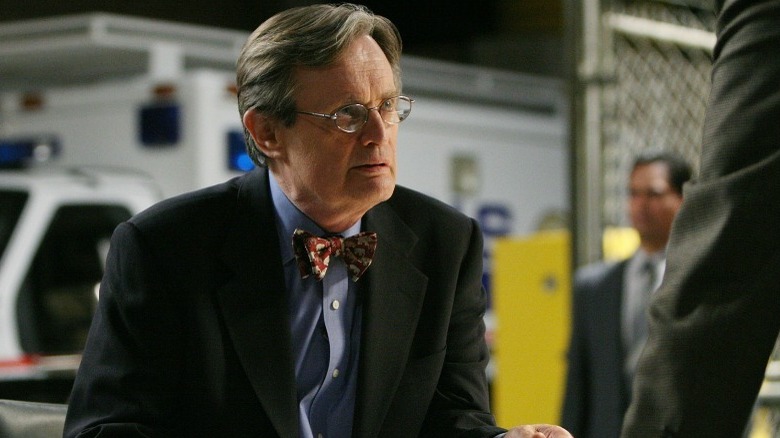 CBS
Ducky might be considered an essential asset to his team, but when it comes to love, let's just say Ducky isn't so lucky. In Season 12, Episode 3, titled "So It Goes," a look back at Ducky's earlier life involves an unfortunate love triangle. As heartbreaking as "So It Goes" is for a younger Ducky, his present version arguably fares much worse in Season 9, Episode 6, "Thirst." 
While the NCIS team is dealing with a deadly serial killer, Ducky enters into a relationship with Dr. Mary Courtney (Cheryl Ladd), whom he meets online. Ducky's love life and the team's hunt for their criminal seem wholly unrelated, until the following Ducky scene that's a bit too much. As Ducky details his day to Mary during dinner, his insults about the serial killer his team is hunting prompt Mary to throw a wine glass at him and deem him "ungrateful." The show then reveals that Mary is the serial killer.
Fans aren't too thrilled with this episode as a whole to begin with, as it's one of the series' lowest-ranked offerings, but in a poll on "NCIS" scenes that went too far, fans voted the Ducky dating the serial killer moment second place. Lazily, using one of the sharpest characters as a victim of manipulation for the villain of the week seems off for the series. While we're used to Ducky producing his own craziest moments in "NCIS," the fact that he dates a serial killer without initially knowing just seems really over the top, even for him.