Netflix's Live-Action Masters Of The Universe Has Found Its He-Man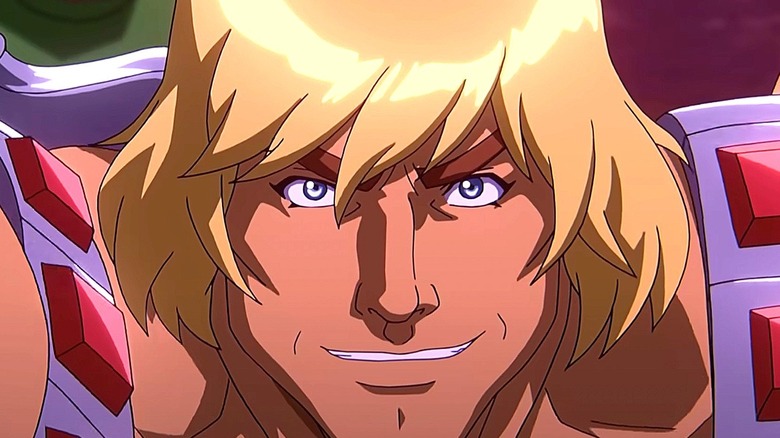 Netflix/YouTube
"I have the power!" Prince Adam of Eternia first uttered those words as he transformed into the heroic He-Man for the first time in September of 1983, in the animated series "He-Man and the Masters of the Universe." The series was based on action figures and mini-comics, and ran for 130 episodes over four seasons (per IMDb). It followed the softer royal socialite Prince Adam as he led a double life as the hero, He-Man. He and his friends and allies such as Teela, Man-at-Arms, Cringer, and The Sorceress of Castle Greyskull fought against the evil Skeletor and his minions from Snake Mountain (via Fandom).
While most fans remember this series with nostalgia, there have been numerous reboots, relaunches, and attempts to revitalize the IP over the years. From introducing an other-dimensional version of He-Man as the warrior She-Ra, to the Kevin Smith-led animated reboot that hit Netflix in 2021 titled "Masters of the Universe: Revelation," the franchise is running strong.
With only one live-action film under the franchise's belt — the Dolph Lundgren-led film from 1987 starred Frank Langella, James Tolkan, and a young Courteney Cox — fans have clamored for more He-Man on the big screen for three decades. Today, fans were hit with some good news regarding the return of their savior of Eternia.
A 'West Side Story' star will wield the sword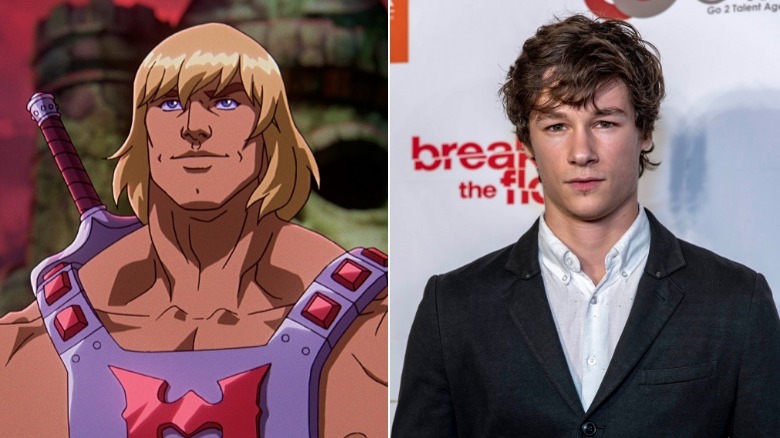 Eugene Powers/Shutterstock/Netflix
The "Masters of the Universe" live-action reboot has been in production hell since 2007, but according to The Hollywood Reporter, the newest attempt to bring the musclebound hero to the screen has found its lead. According to the report, up-and-comer Kyle Allen will be wielding the sword of power in the upcoming Netflix film, which is set to begin production in summer 2022.
Allen is known for his time as Hawk Lane in 36 episodes of the Hulu drama "The Path," starring Aaron Paul and Michelle Monaghan. He also played Timothy Campbell in four episodes of Season 8 of American Horror Story. In 2021, he had the biggest year of his career to date as he landed his first starring role as Mark in "The Map of Tiny Things" and a supporting role in the musical remake of "The West Side Story." He currently has four projects (one completed and three in post-production per IMDb) in the works, and adding the lead in a Netflix original is sure to boost his credentials even higher.
This isn't the first time the character has been the subject of reboot rumors. In the previous decade, Kellen Lutz met with proposed director McG before that attempt fell apart (via Comicbook). And Noah Centino was attached as the titular character in 2019 (per The Wrap), though that also fell through. With an eyed start date already on the books and Netflix signing their star, all looks positive for Masters of the Universe fans.